La Zagaleta
A Picturesque Golf & Country Club
---
La Zagaleta has been considered for many years one of the most prestigious resorts worldwide and the most exclusive Golf & Country Club in Europe. Set on 2,200 acres of a picturesque and natural landscape with oak trees, valleys, crystal clear streams that trickle down from the Sierra Bermeja Mountains and the most panoramic views tot he Mediterranean Sea, North Africa and Gibraltar. La Zagaleta offers the most exclusive villas available on the market, villas with very high proportions, on immense plots and with magnificent views. The space between plots ensures that nothing can interrupt the views and nature surrounding each villa. La Zagaleta is so large and secure that buyers can inspect and find their perfect plot making this resort a very attractive Real Estate site with a great investment potential.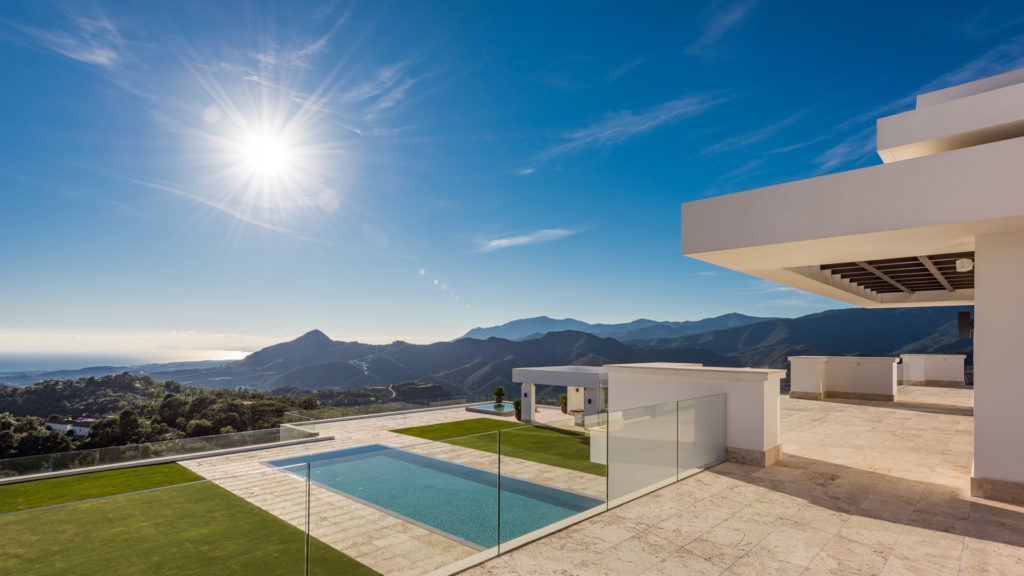 ---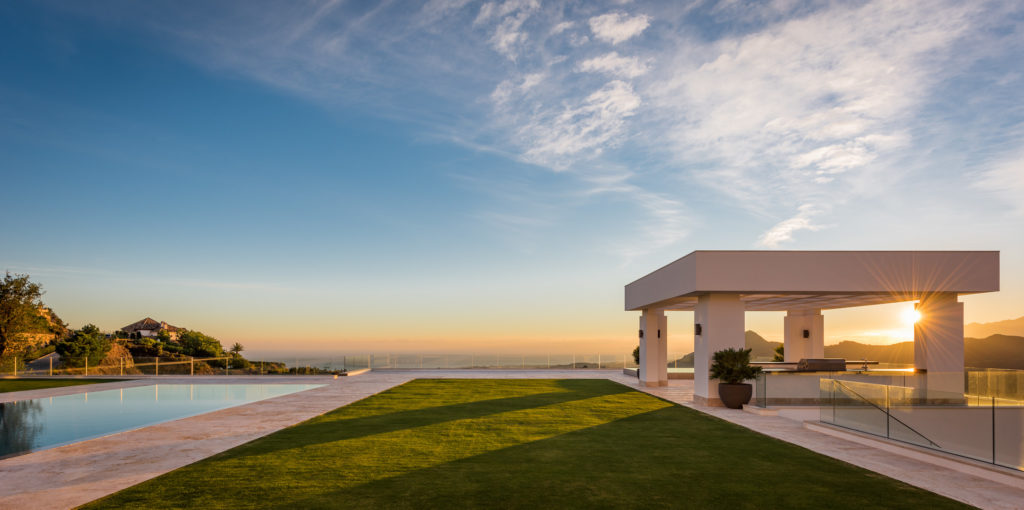 La Zagaleta offers several services to guarantee a resort-style living. Magnificent golf courses, a top-quality cuisine restaurant, an organic food shop and several others services. Residents can watch local wildlife and enjoys magical panoramas within the complex. In addition, La Zagaleta is just a few minutes away from Marbella's attractions, restaurants and the beach. There are as well trekking and cycling trails across the complex as well as an equestrian center.La Zagaleta is a site of mansions and villas only, allowing plenty of spaces between the plots. The style of the properties is very diverse. The villas range from traditional to contemporary styles and architectures. La Zagaleta offers the most secure and private lifestyle, allowing only residents to access the gates of the community. This community is perfect for those seeking the highest security standards in combination with top-luxury. For nature lovers, La Zagaleta is perfect, as most of the community is natural and protected, with an extraordinary wildlife which can be perceived from every home.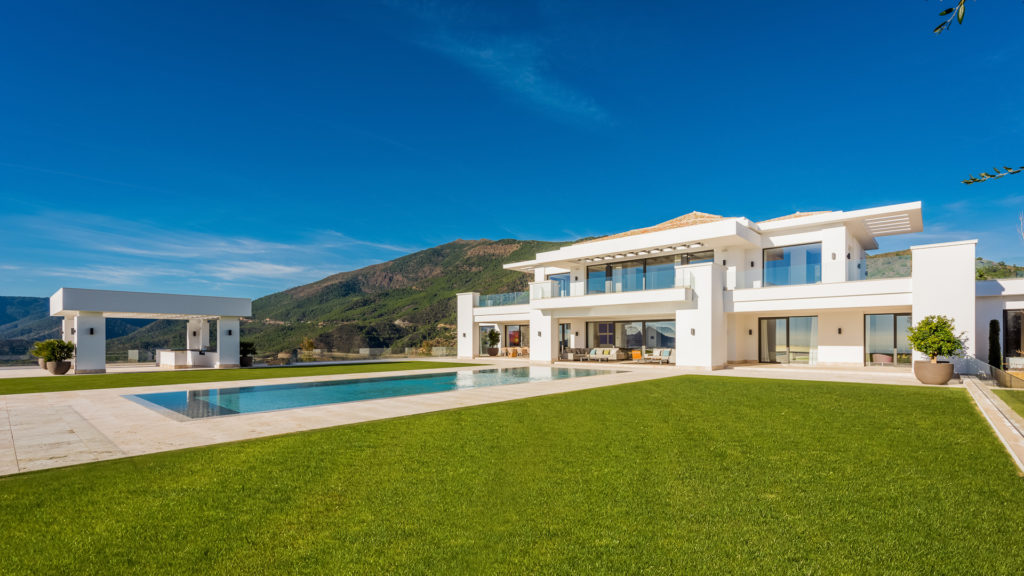 One of the most representative properties in La Zagaleta is Heaven 11, a true masterpiece offering breathtaking views to nature and the Mediterranean Sea. Heaven 11 is a dream villa set on a very large plot of more than 5.000 m2, enjoying a picturesque surrounding. More than 2.000 m2 have been built to offer the most spacious sensation in the house with flexible living spaces with double-height ceilings, floor-to-ceiling windows to maximise the natural light, a private lift which connects the 3 levels, an entire floor for entertainment purposes. The villa offers excellent features such as: a cinema room, wine cellar with tasting room, gym and fitness suite and several chill out areas. The perfectly landscaped gardens and the infinity pool blend perfectly with the mountains of La Zagaleta and the Mediterranean Sea.Luxury homes in La Zagaleta offer the most exclusive features such as: gyms, SPAs, entertainment areas, wine cellars, helipads, magnificent gardens and extensive swimming pools. La Zagaleta is truly one of the most attractive Real Estate options in Europe.
Newsletter
Subscribe to our mailing list and receive market reports, new properties on the market, event invitations and more surprises.