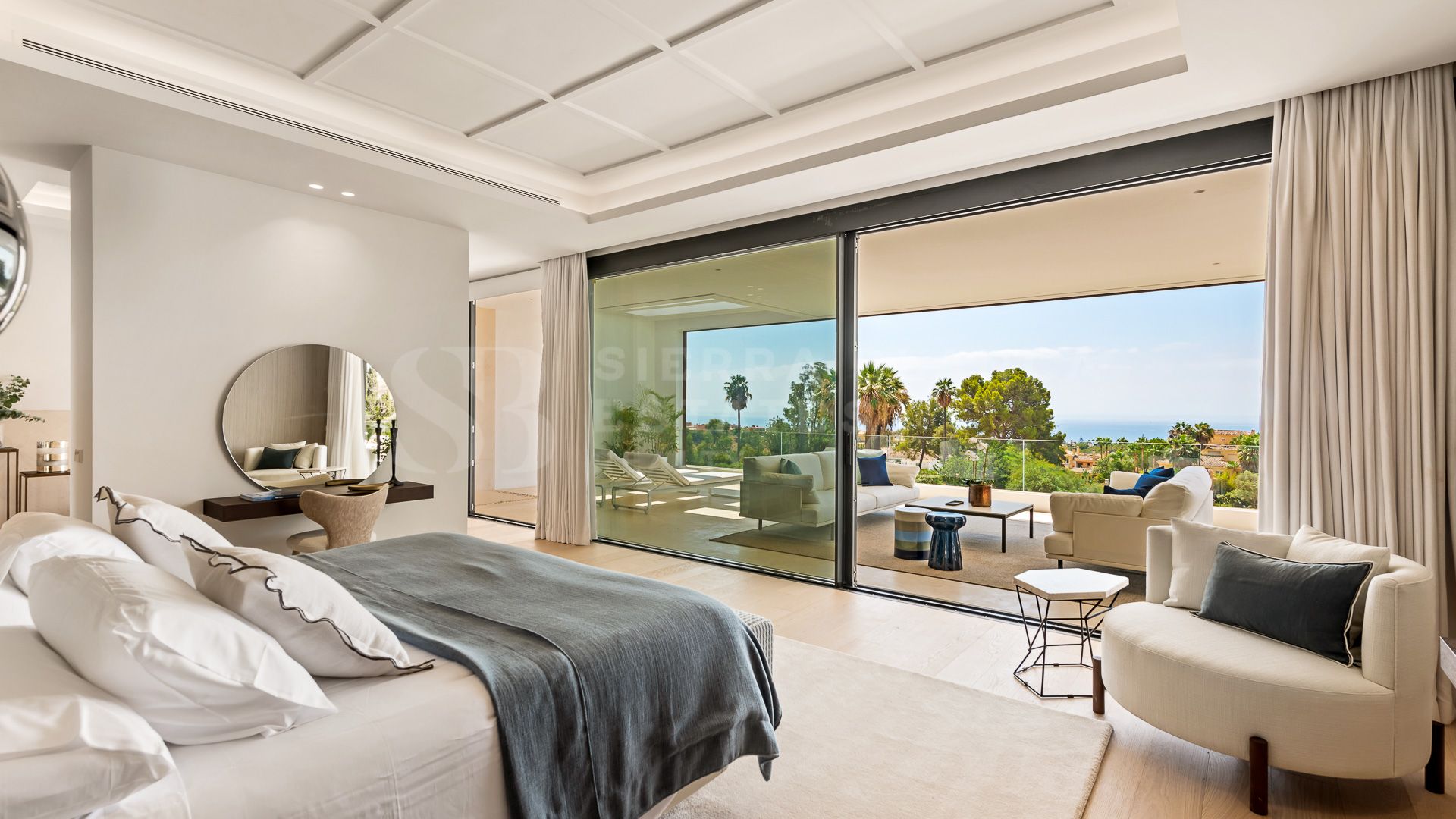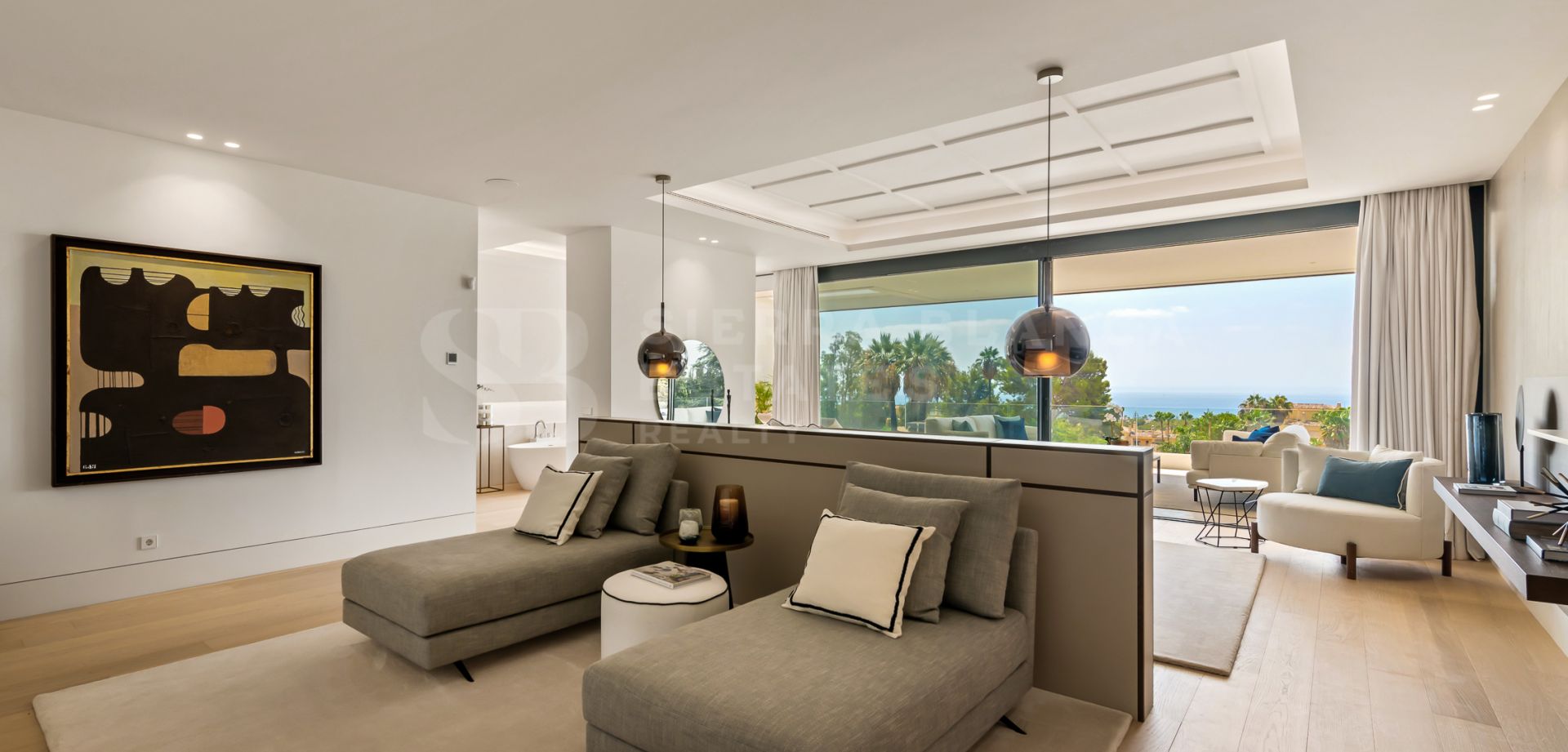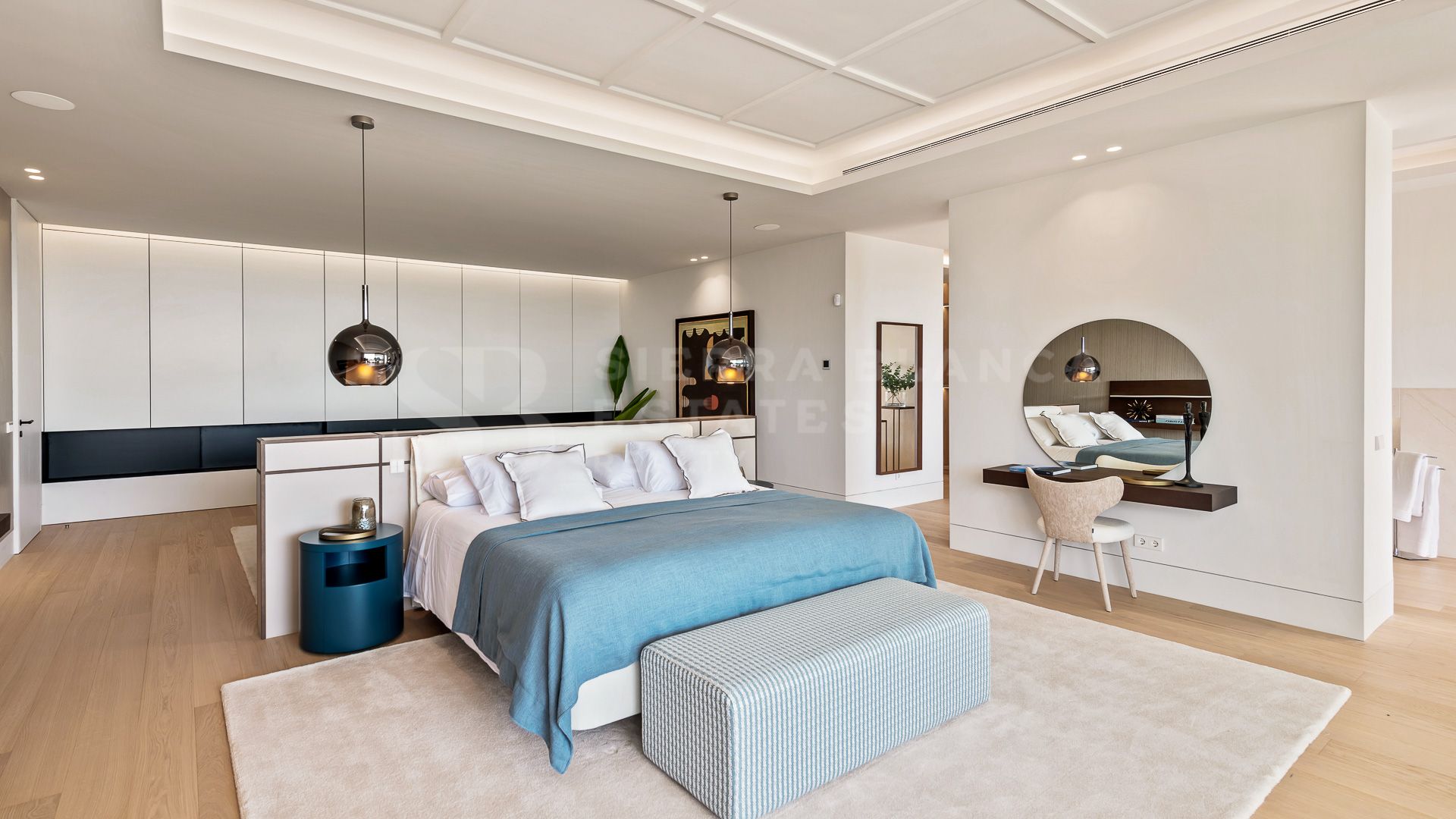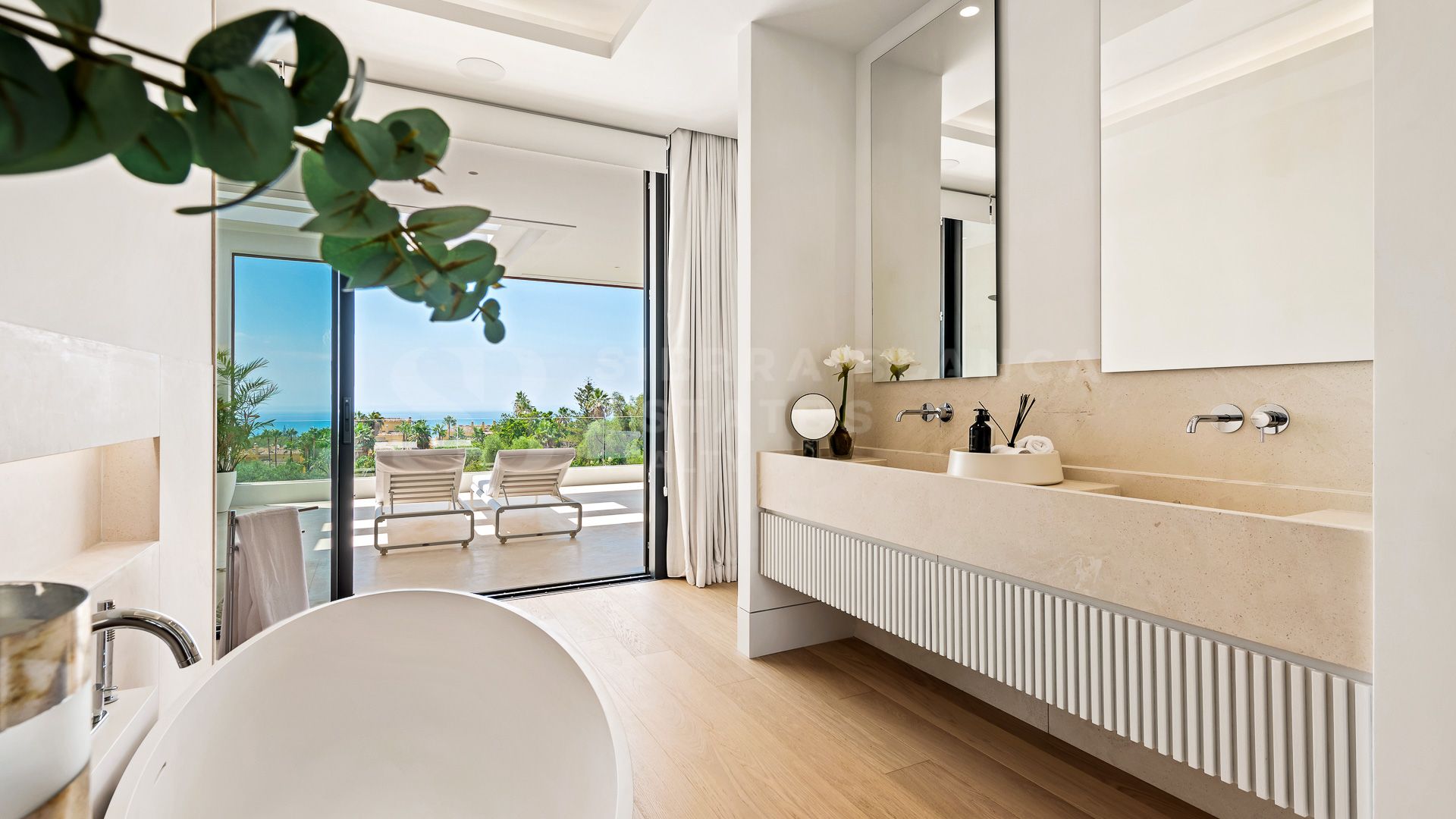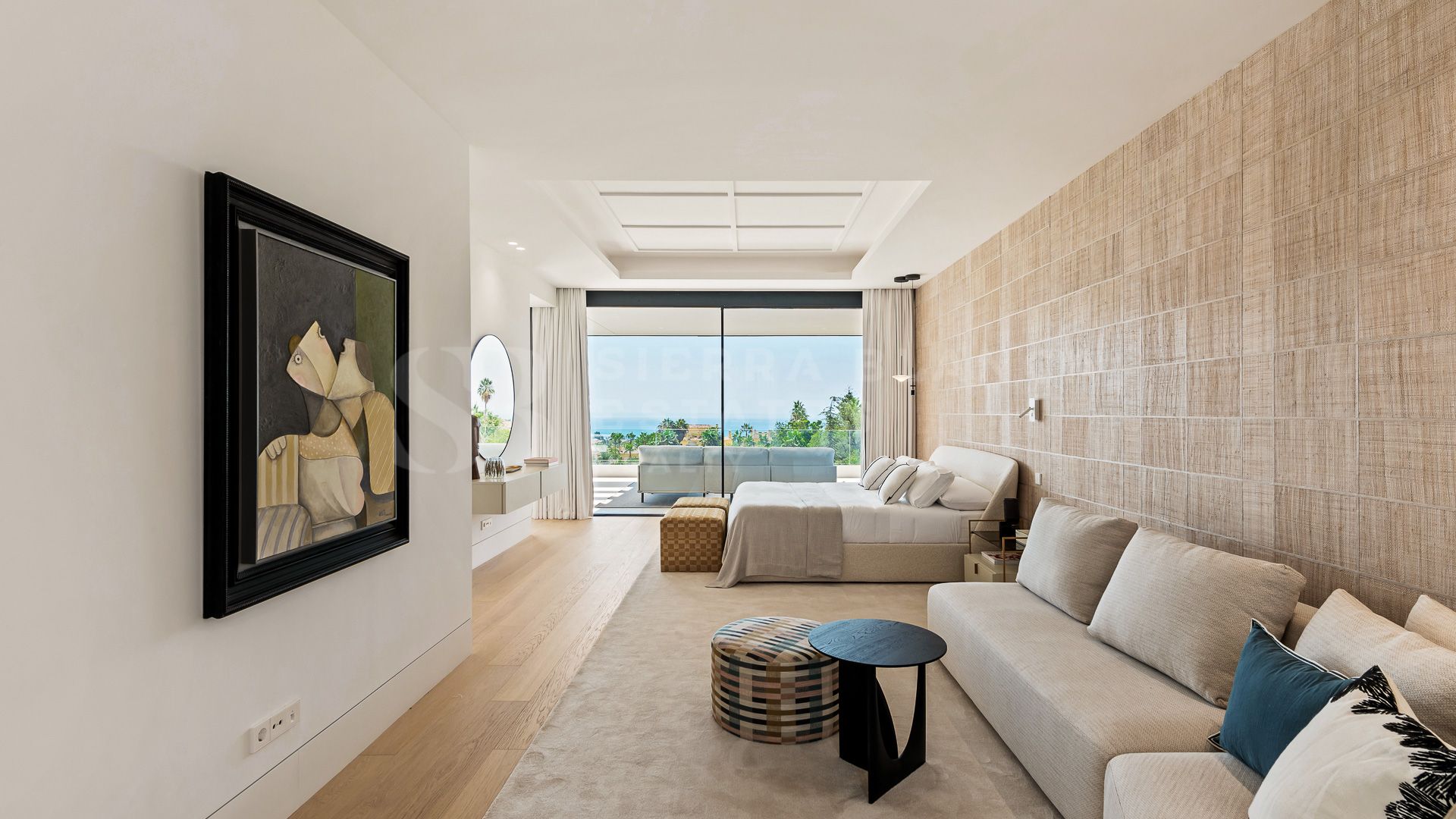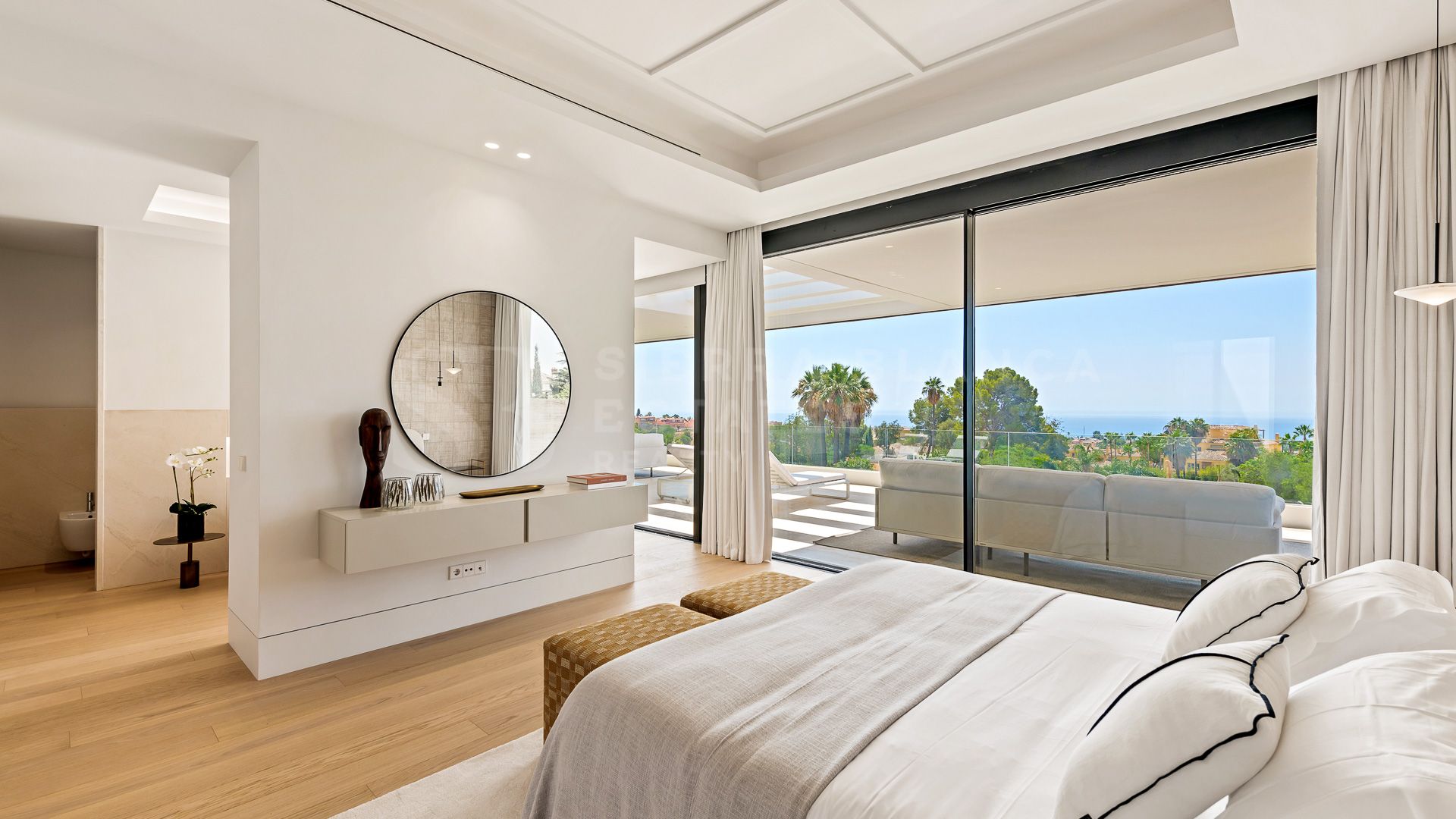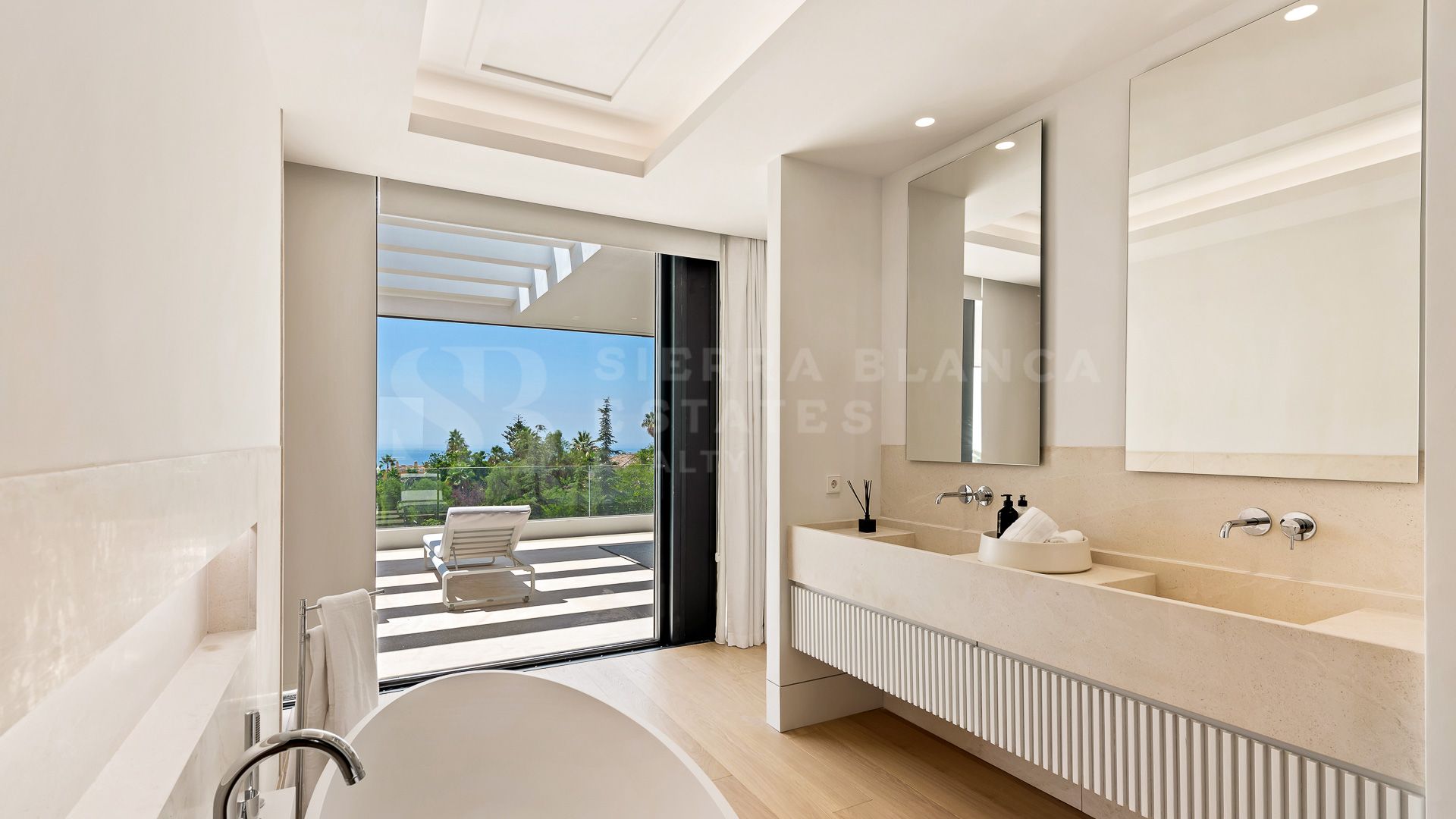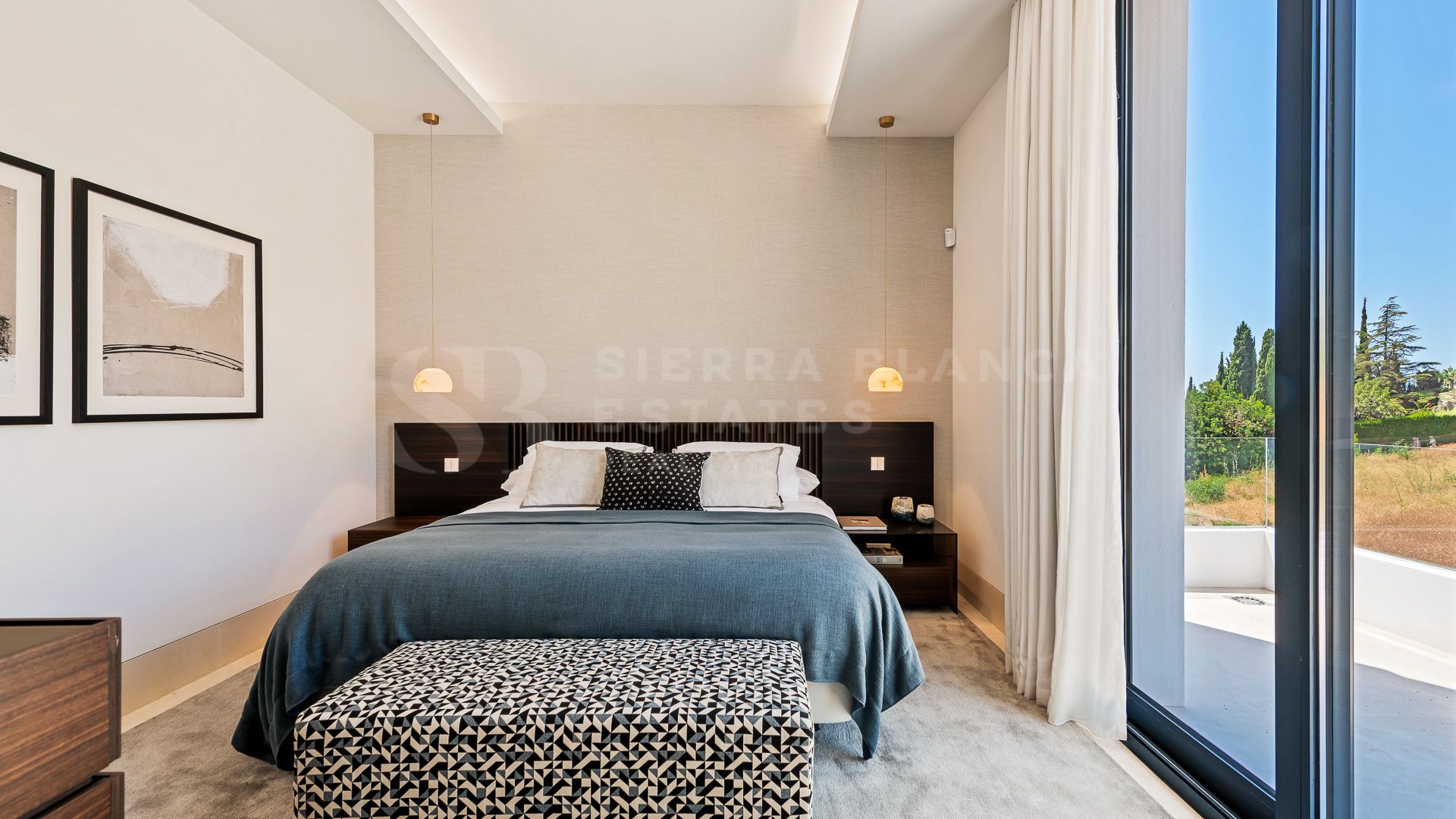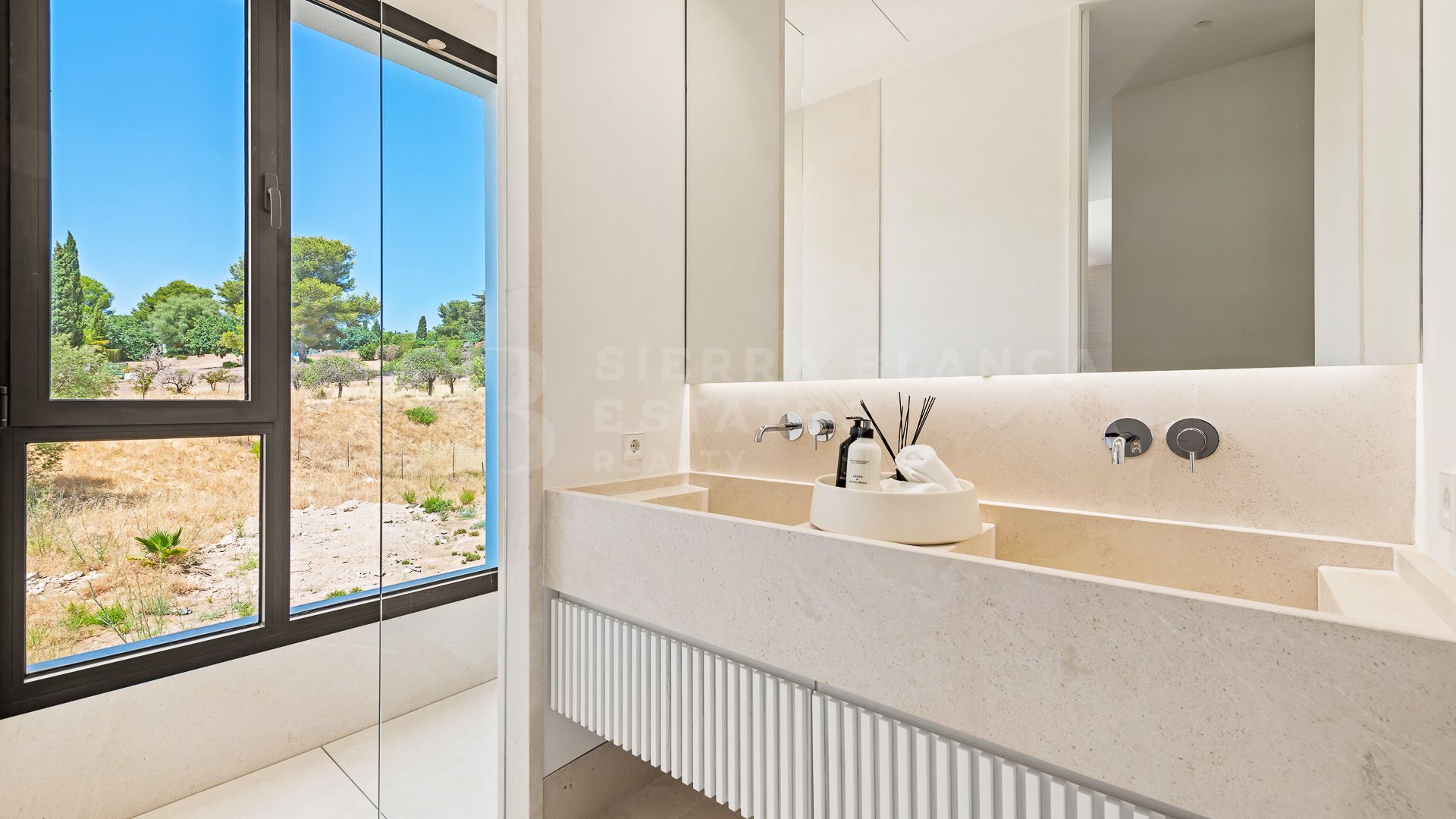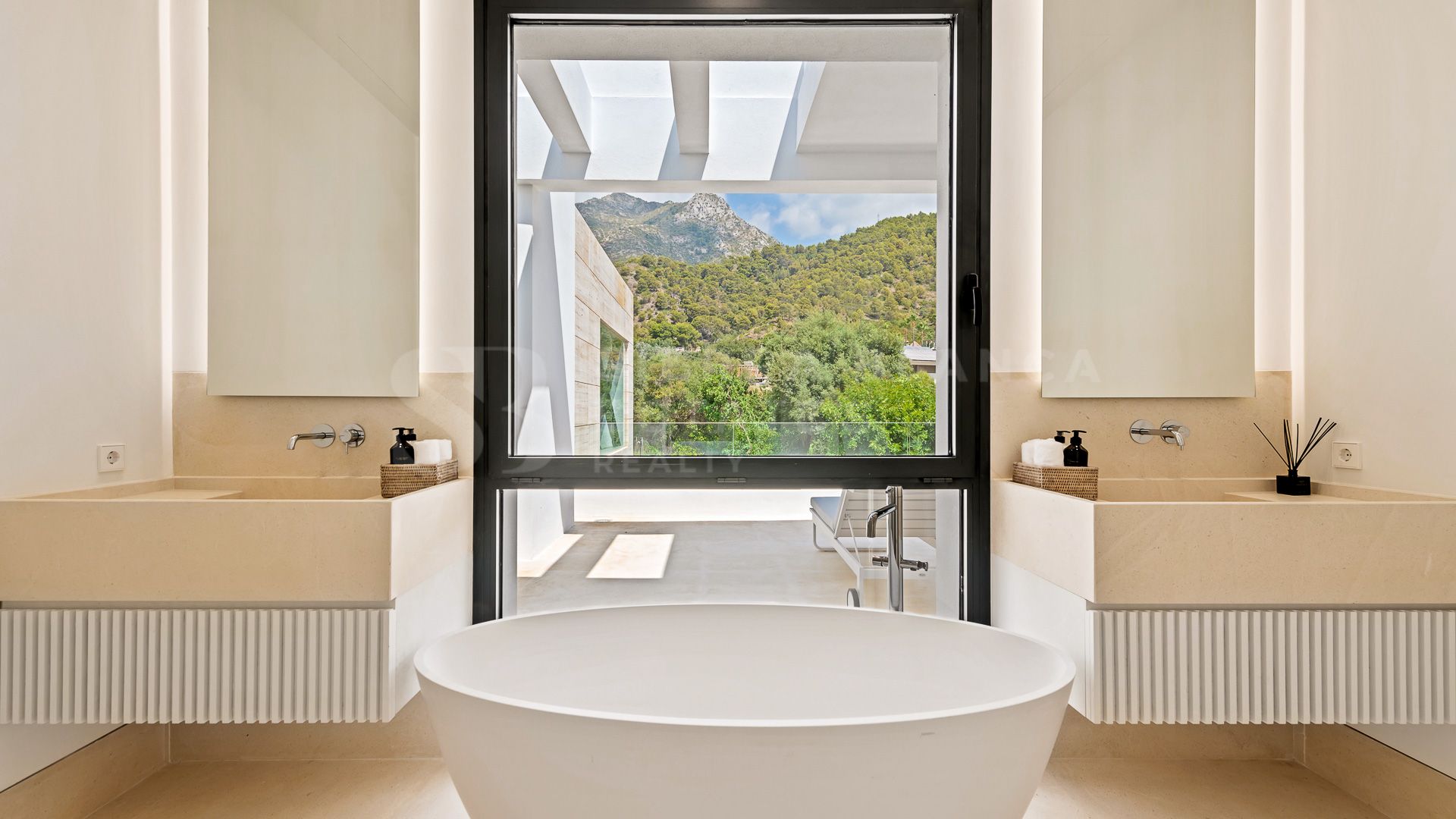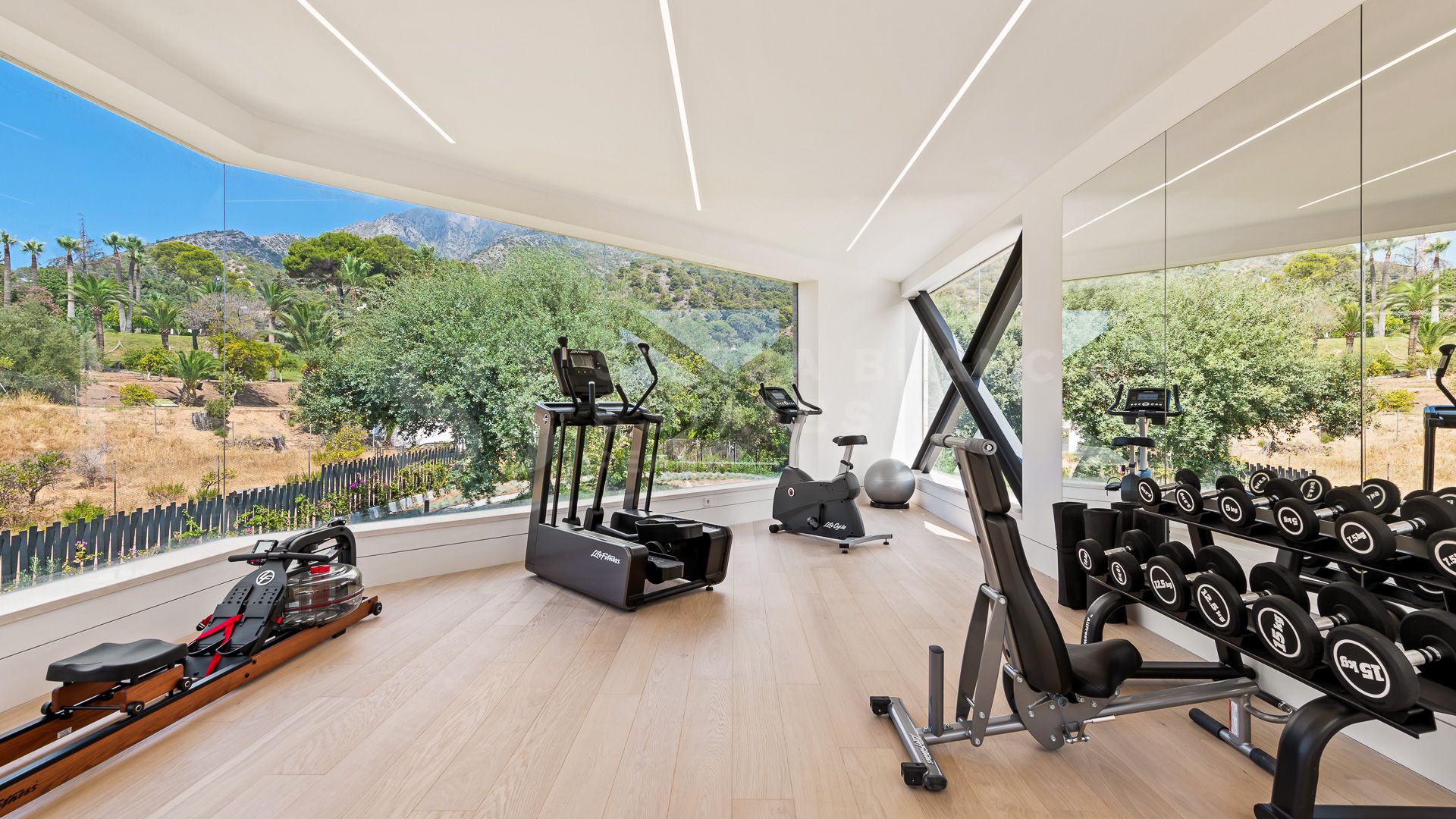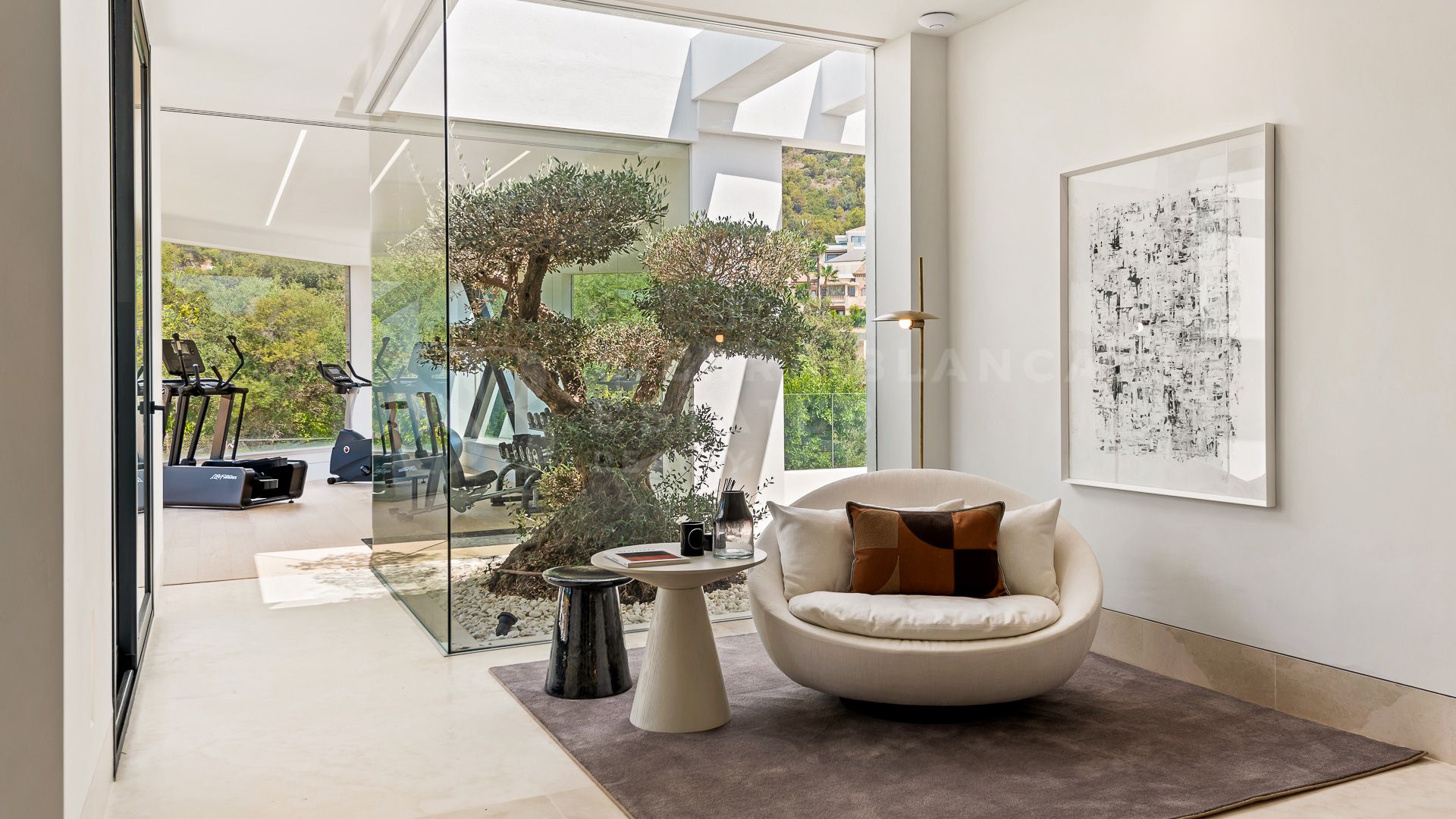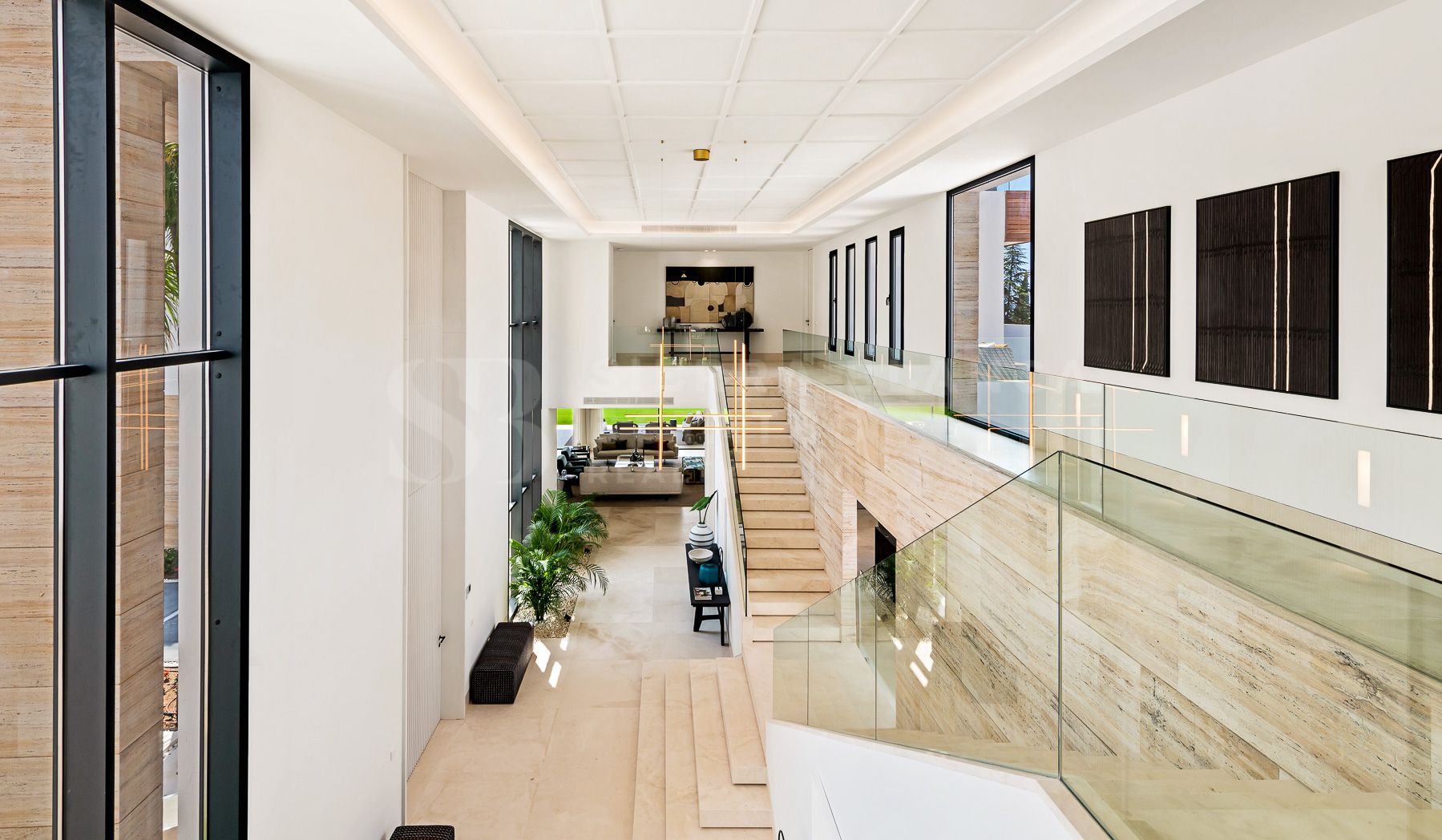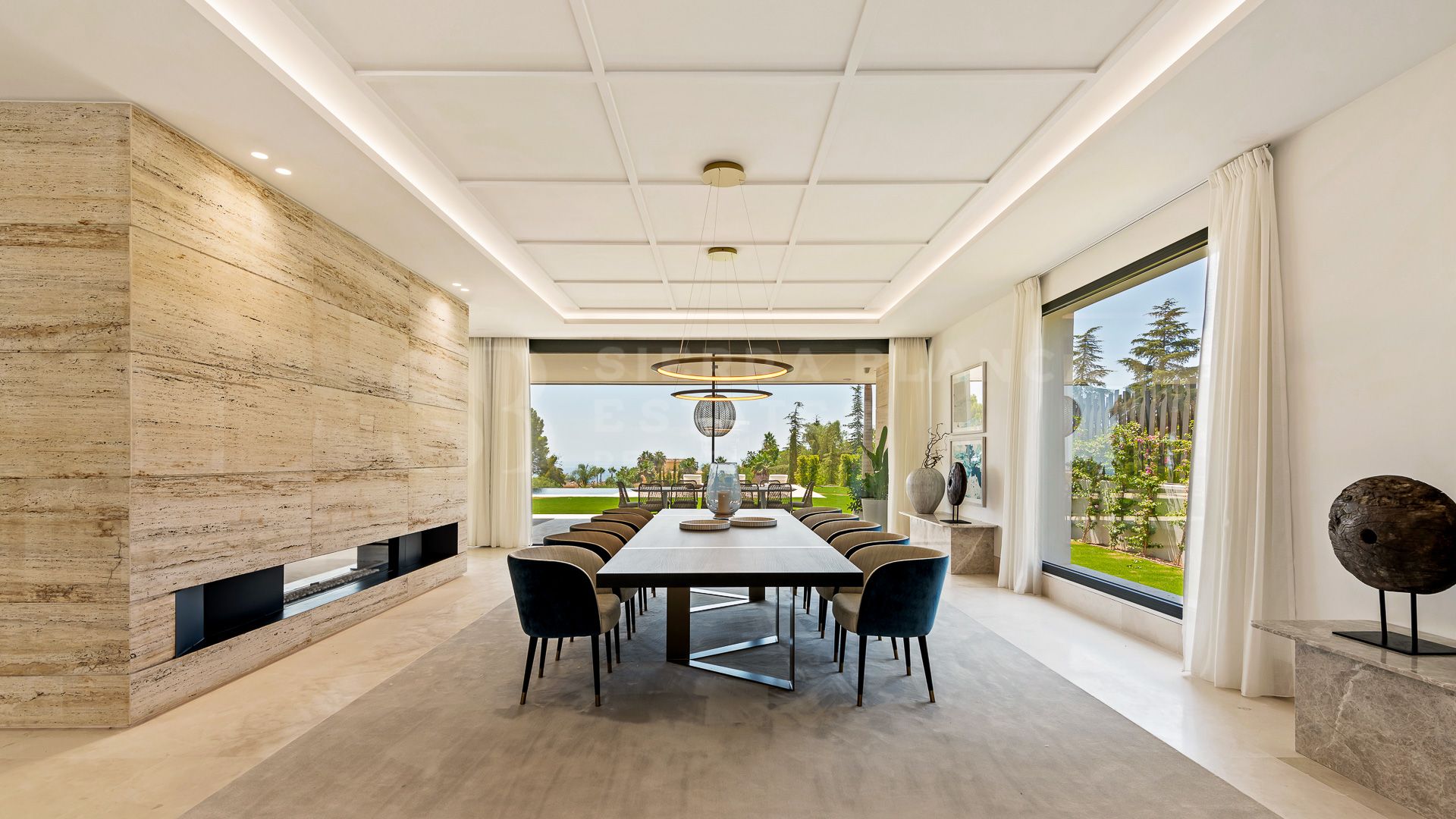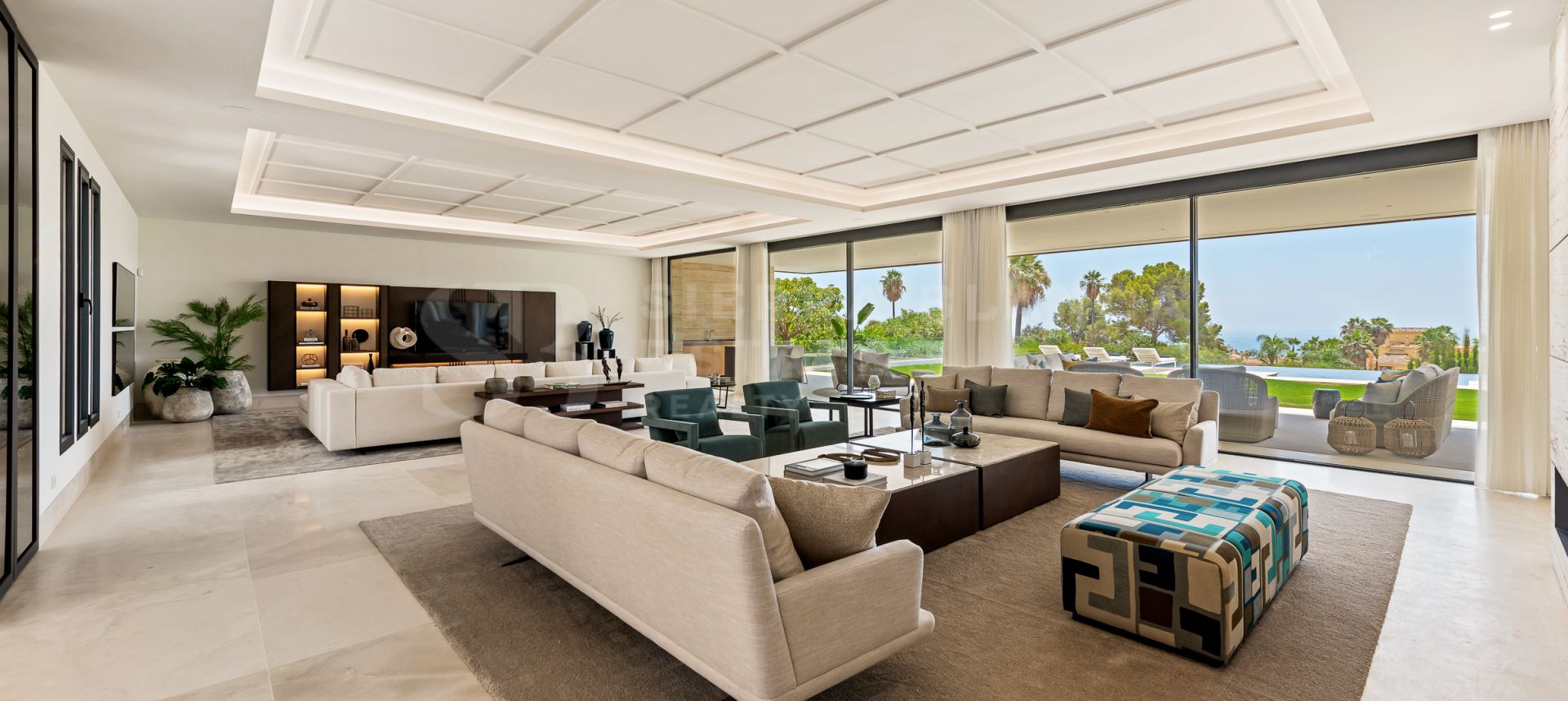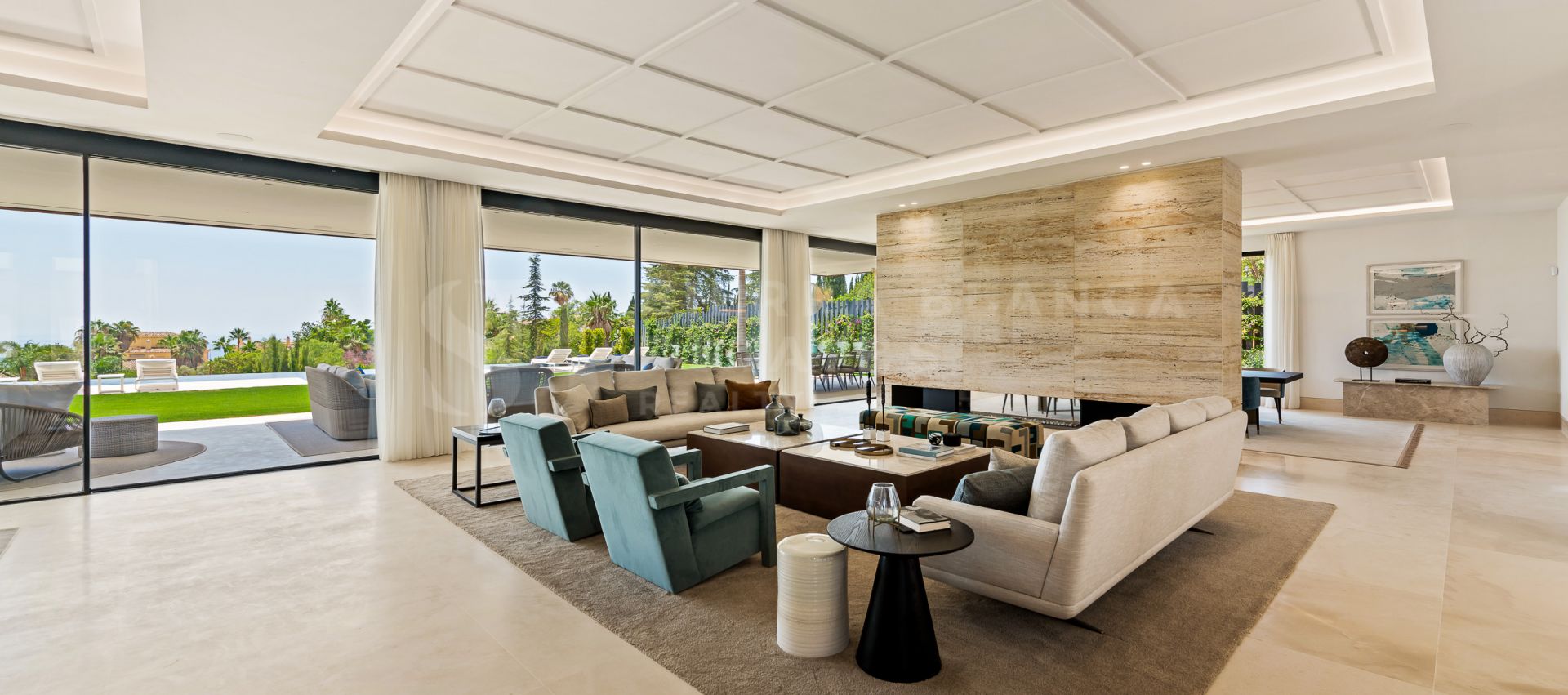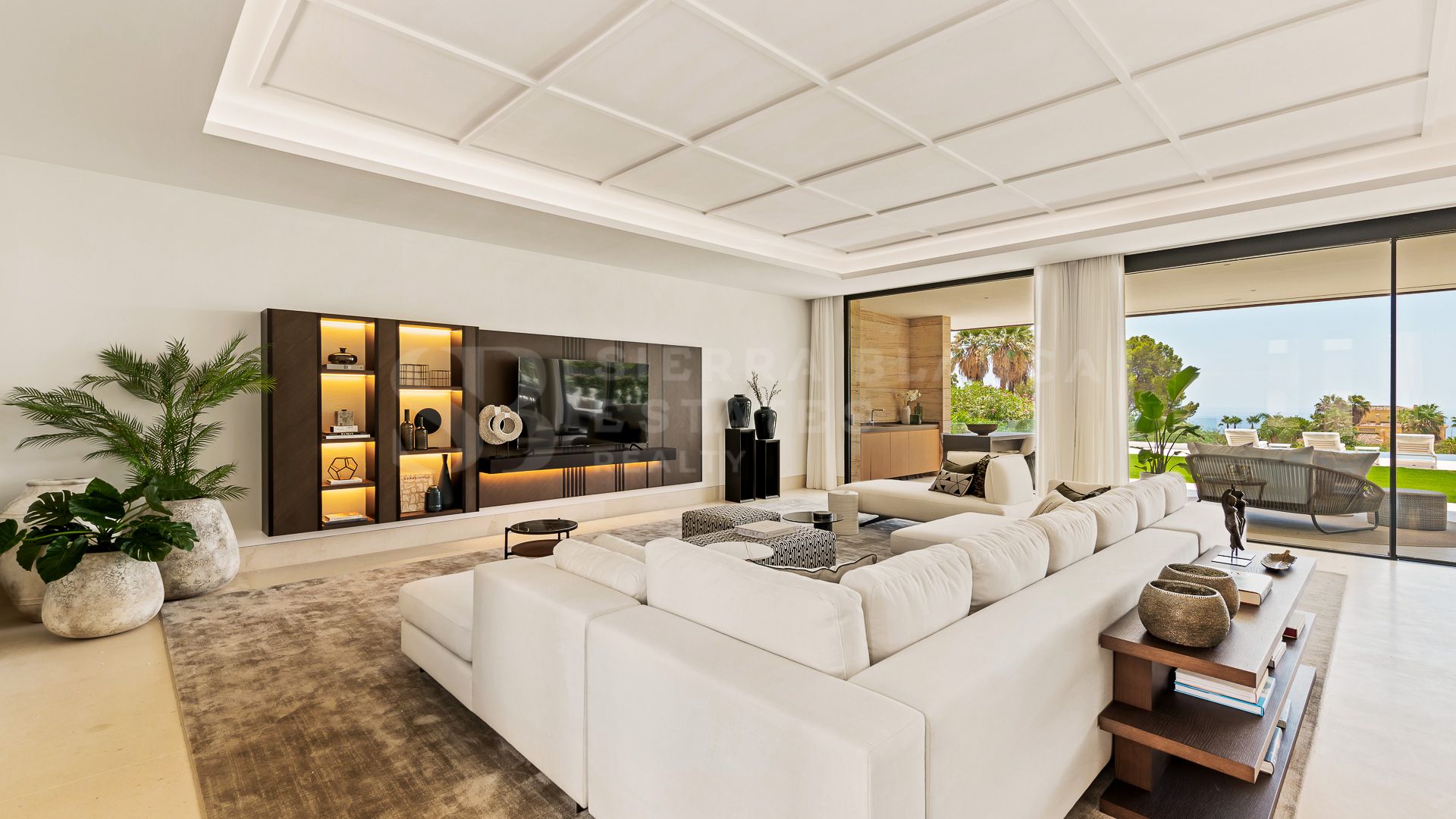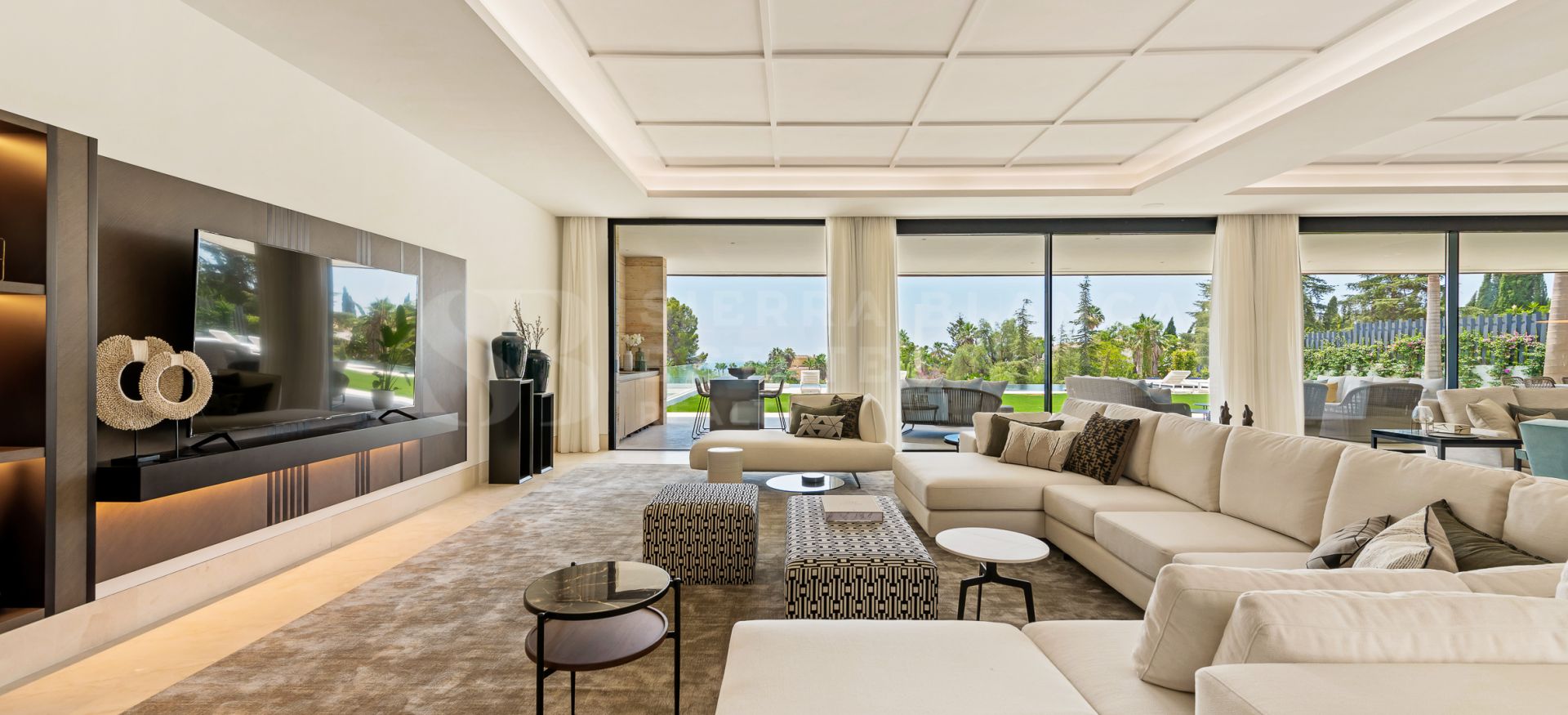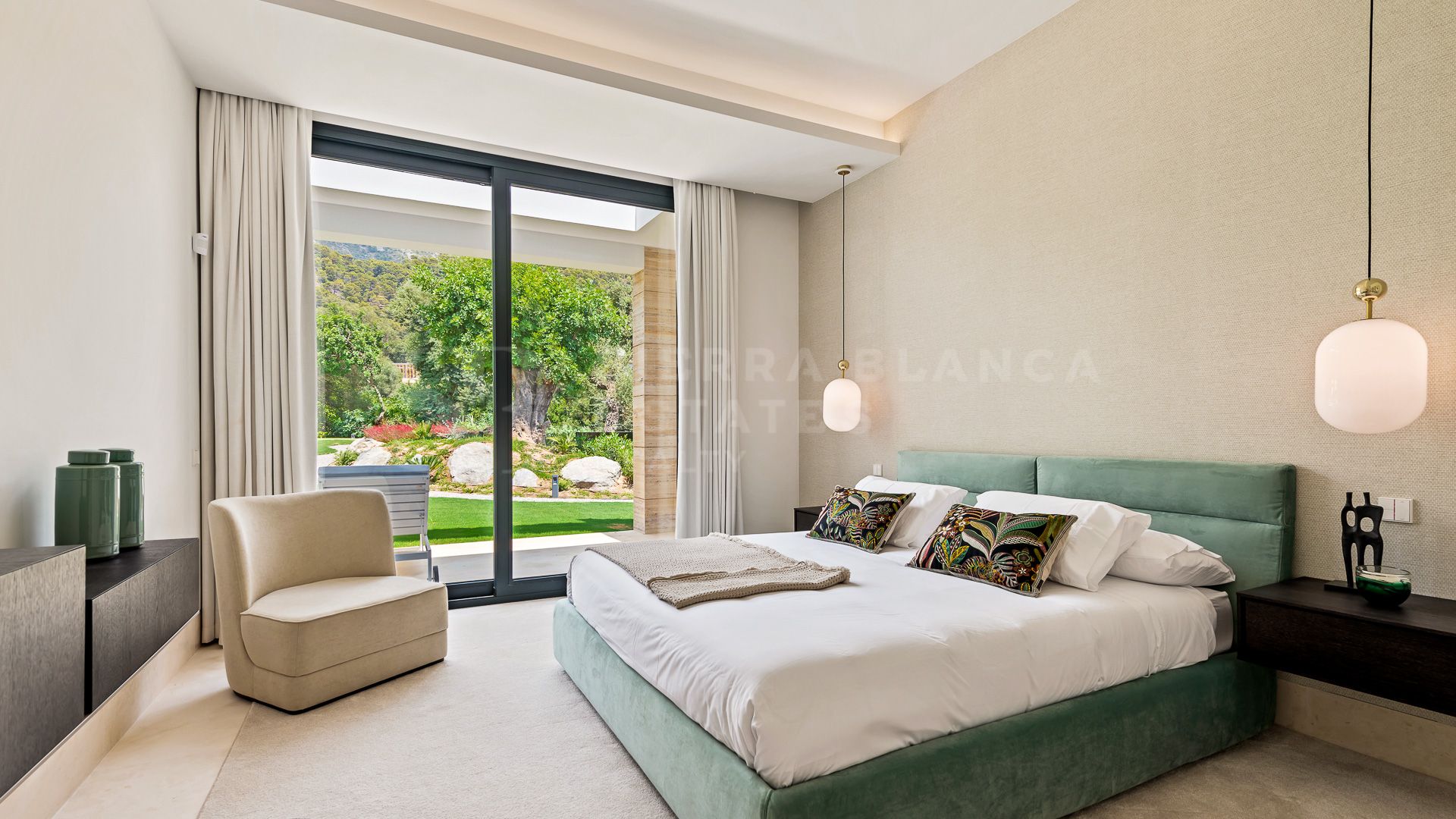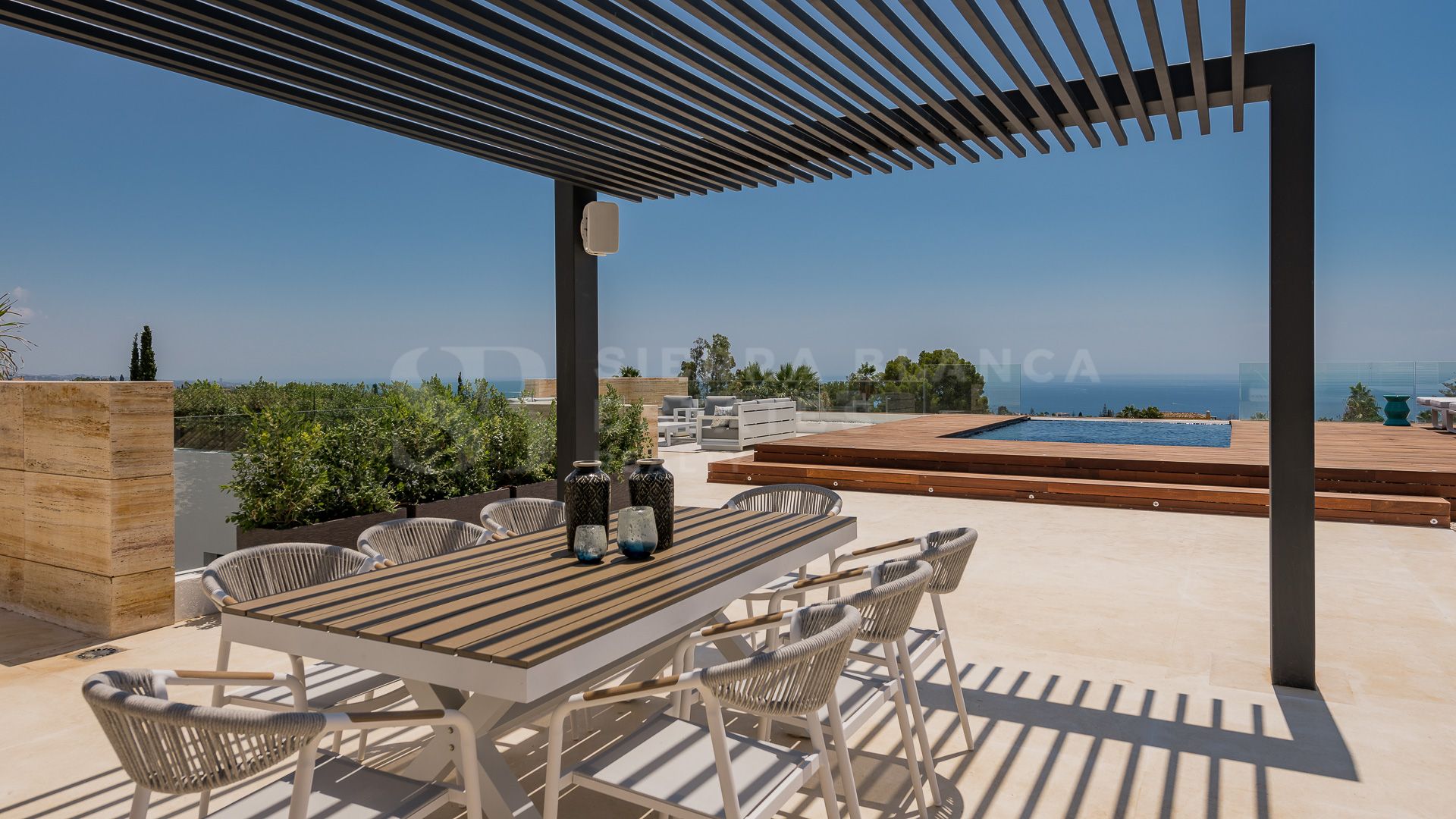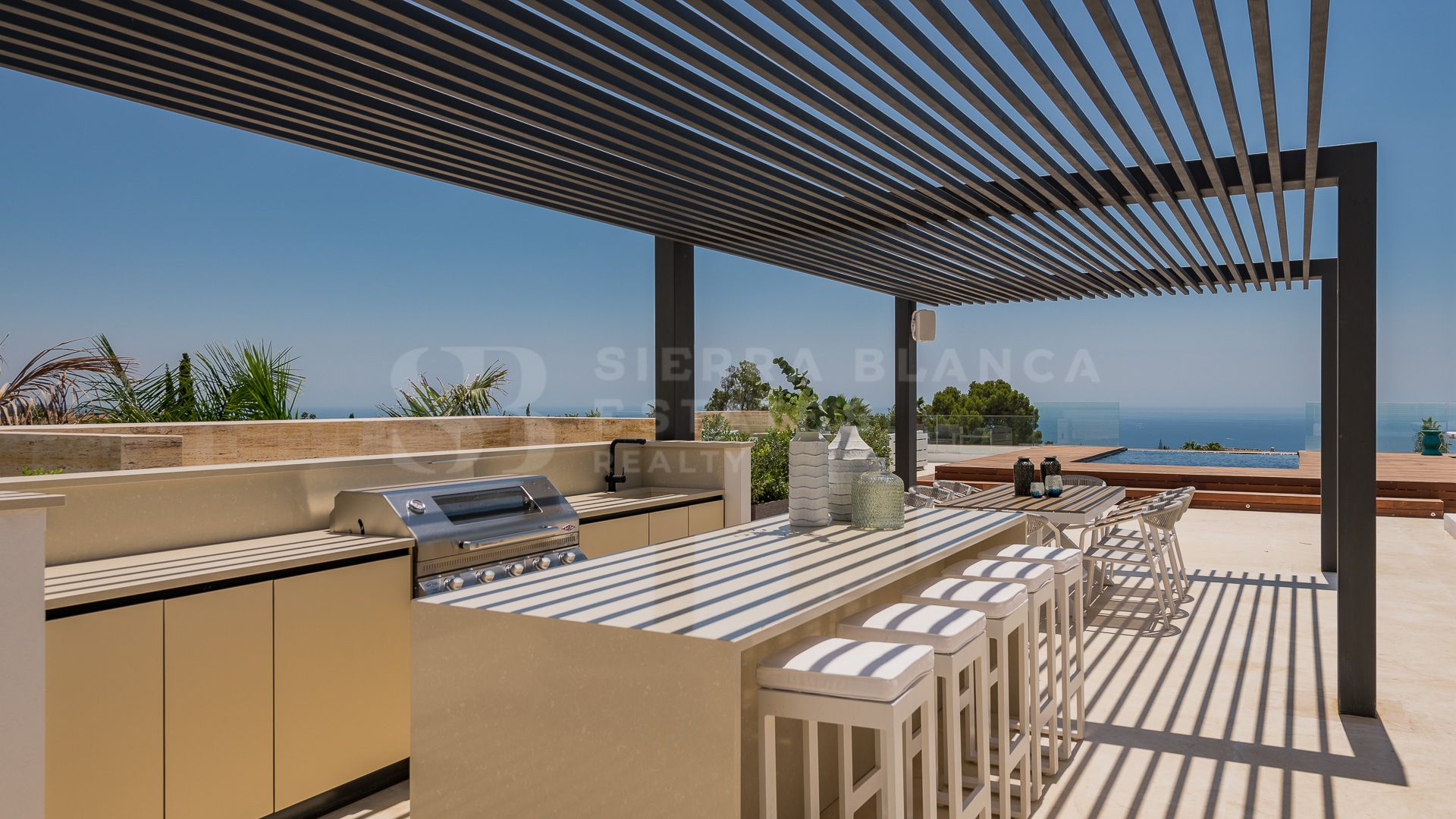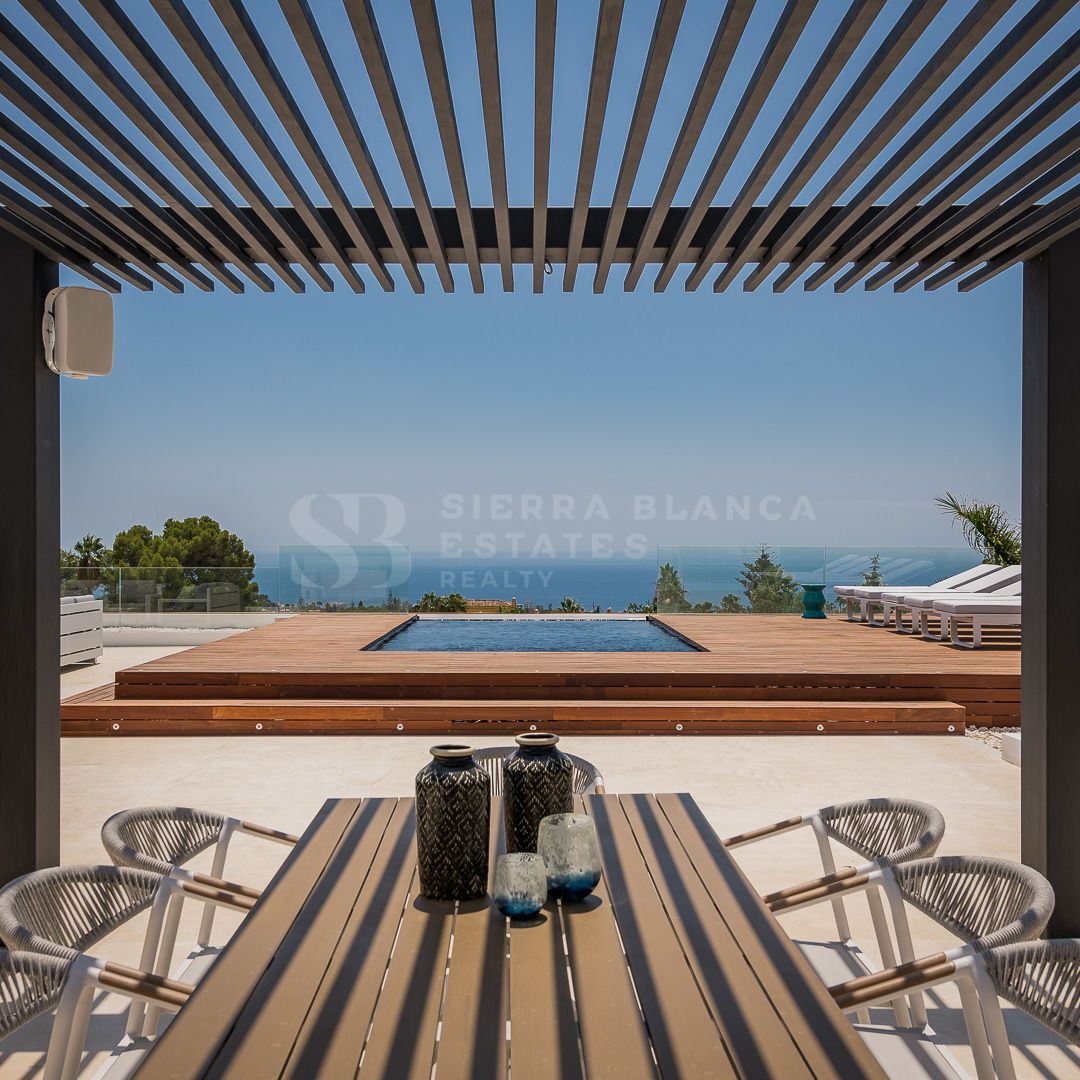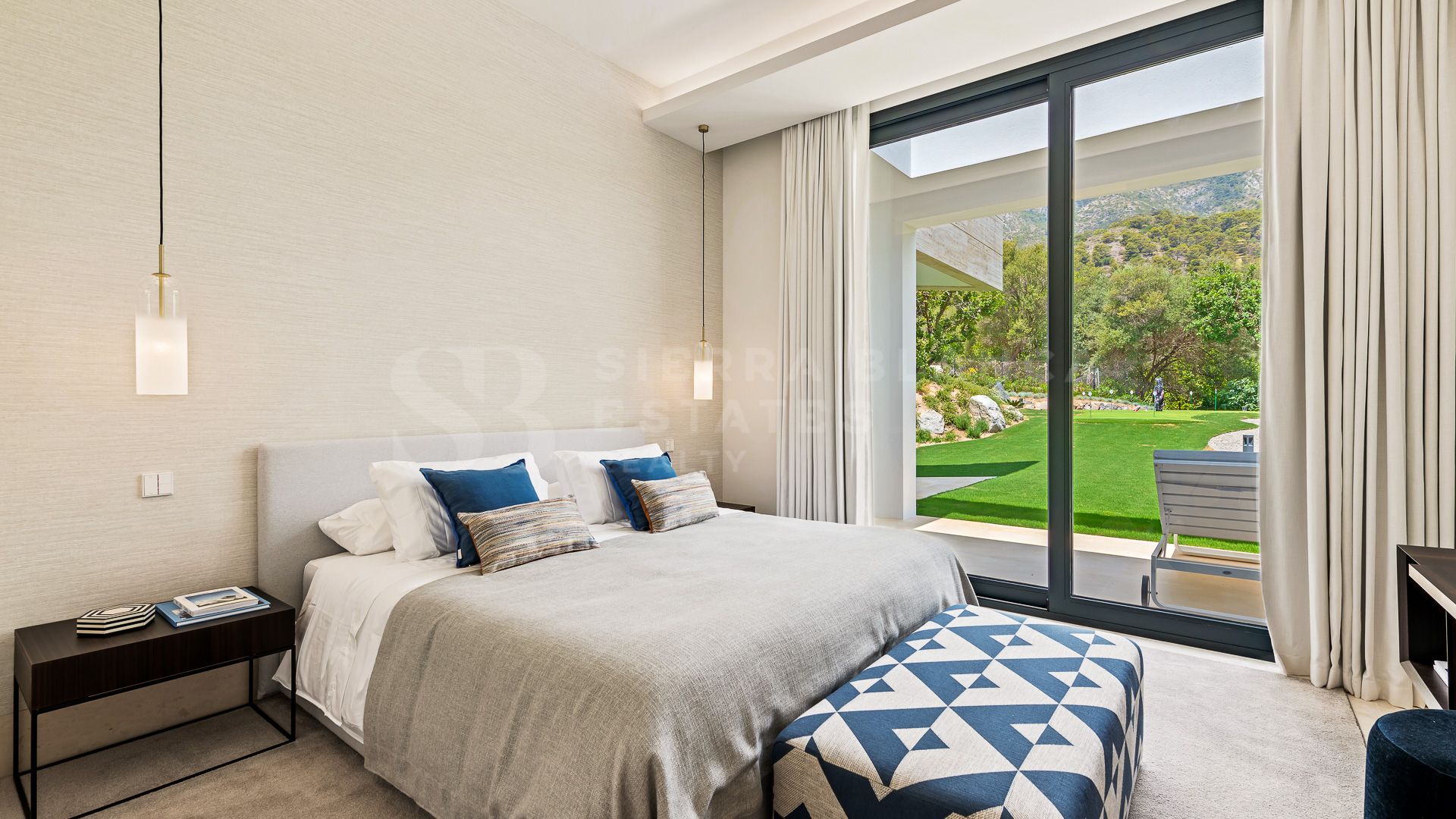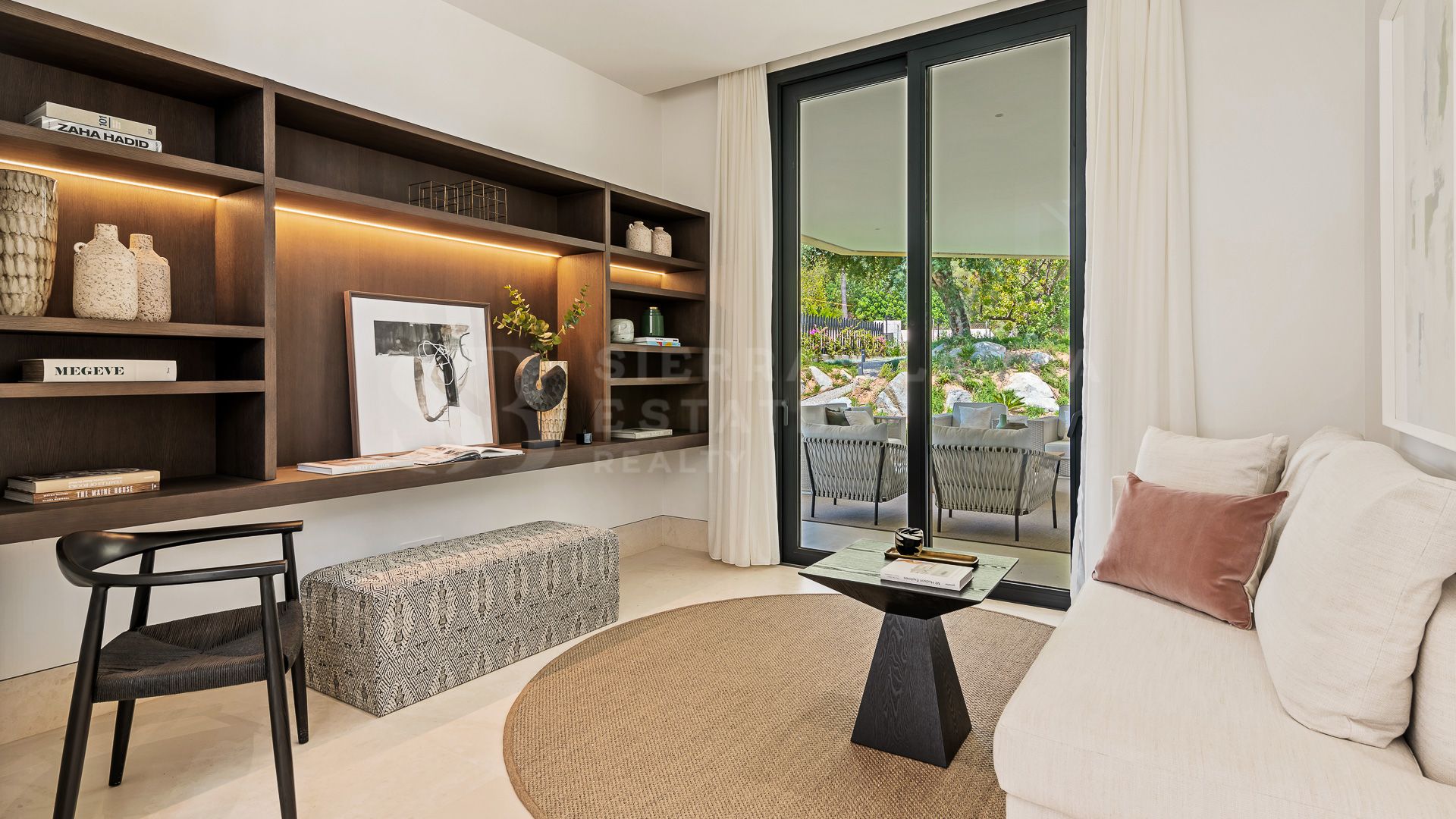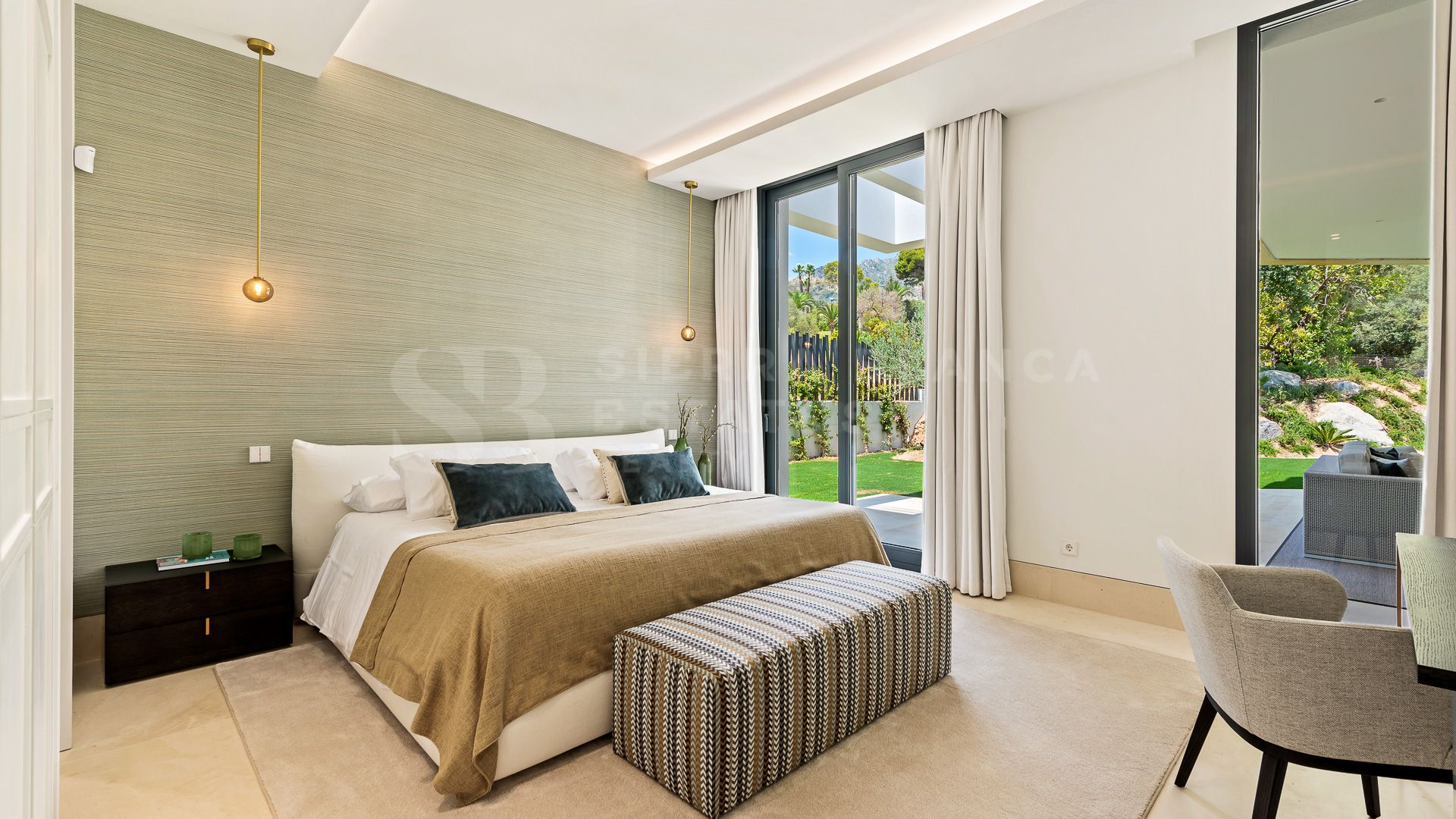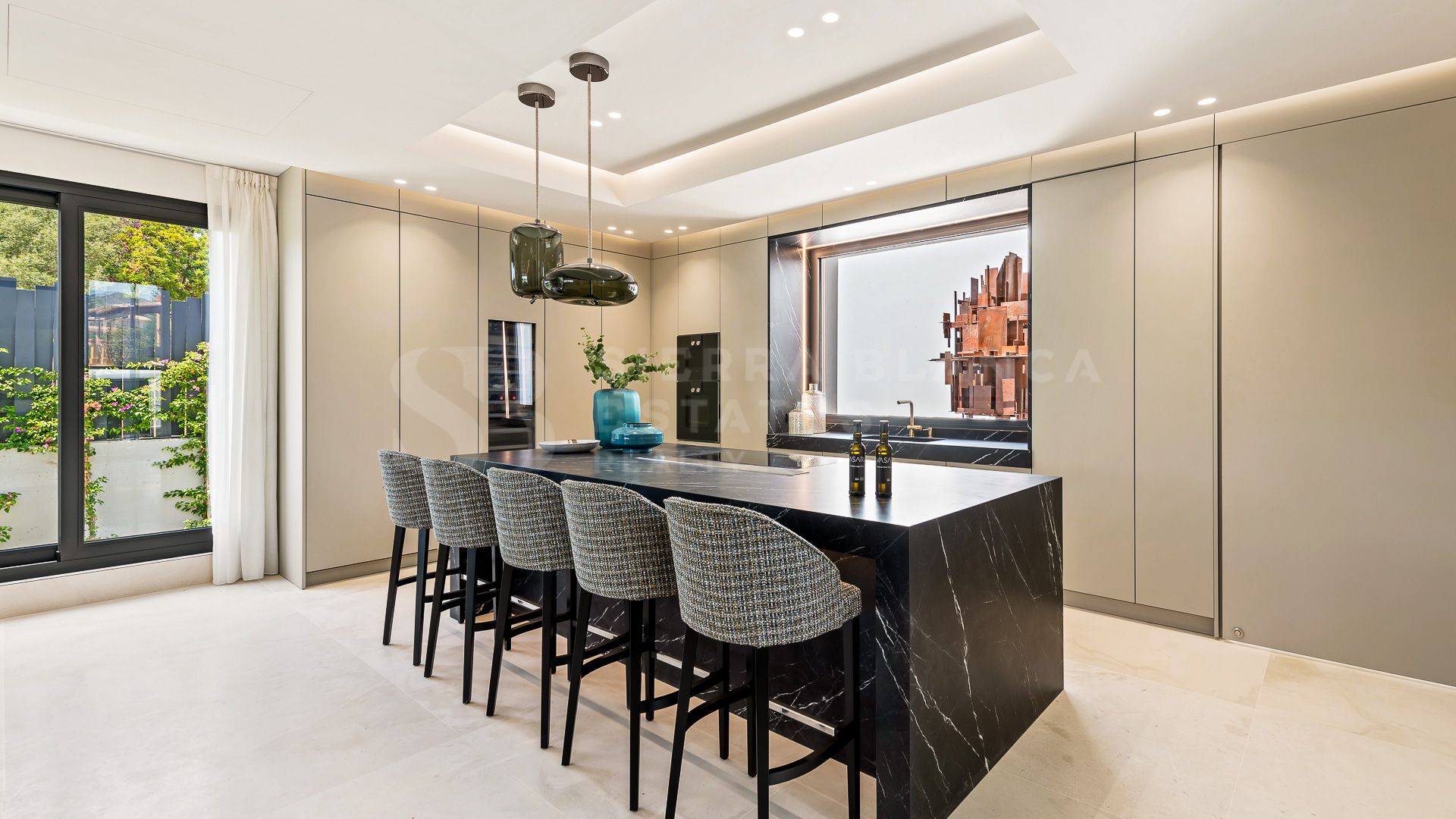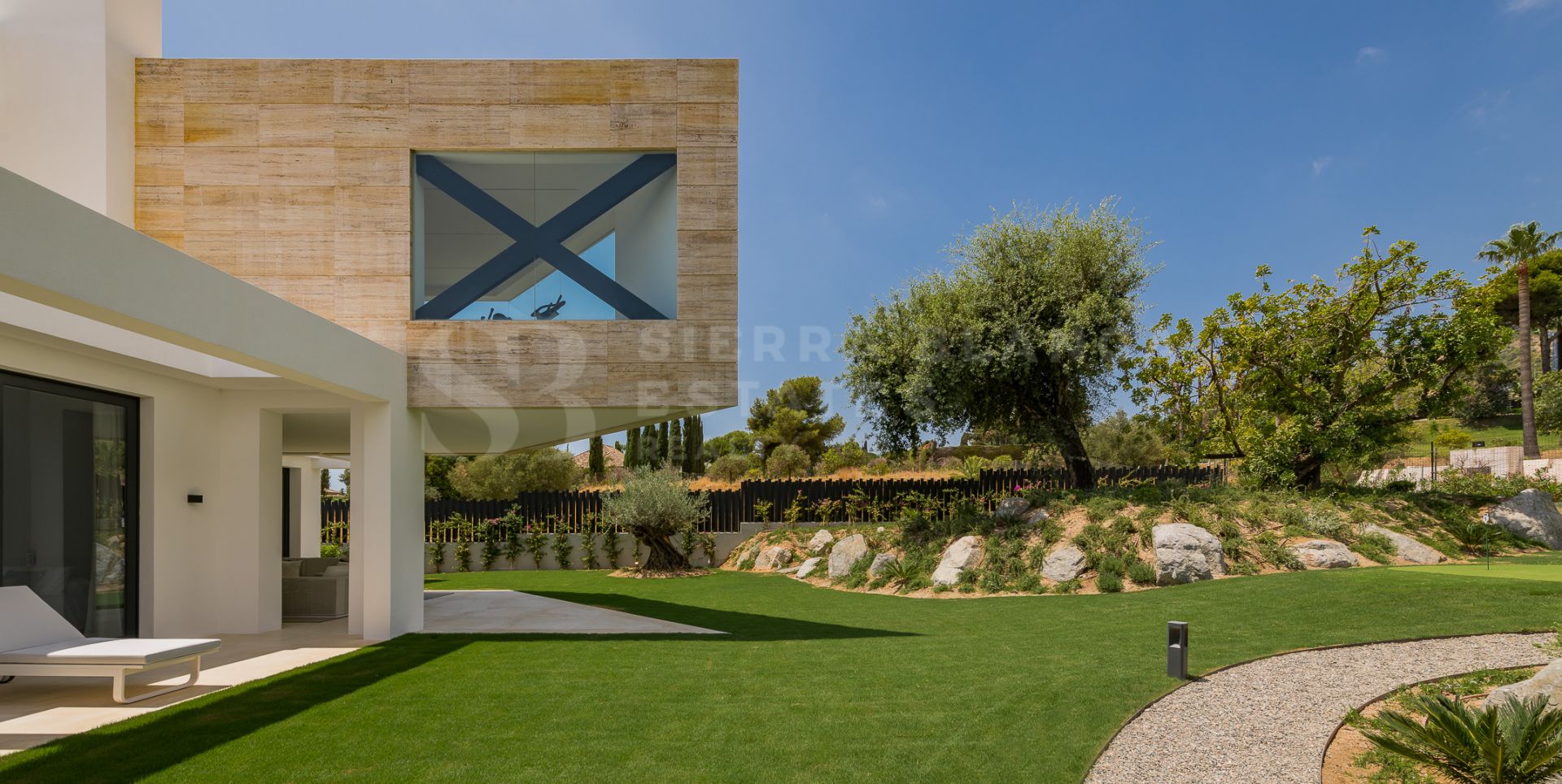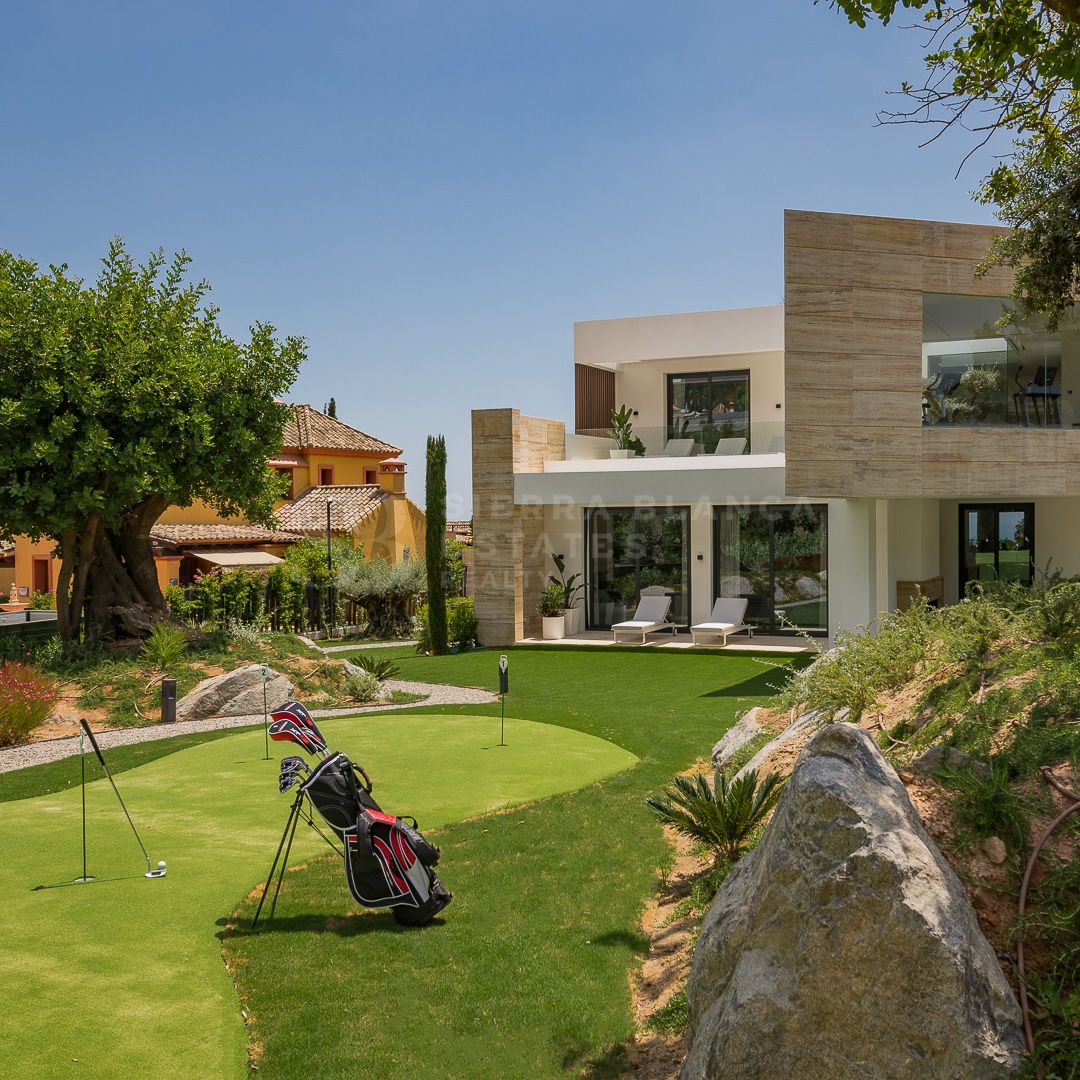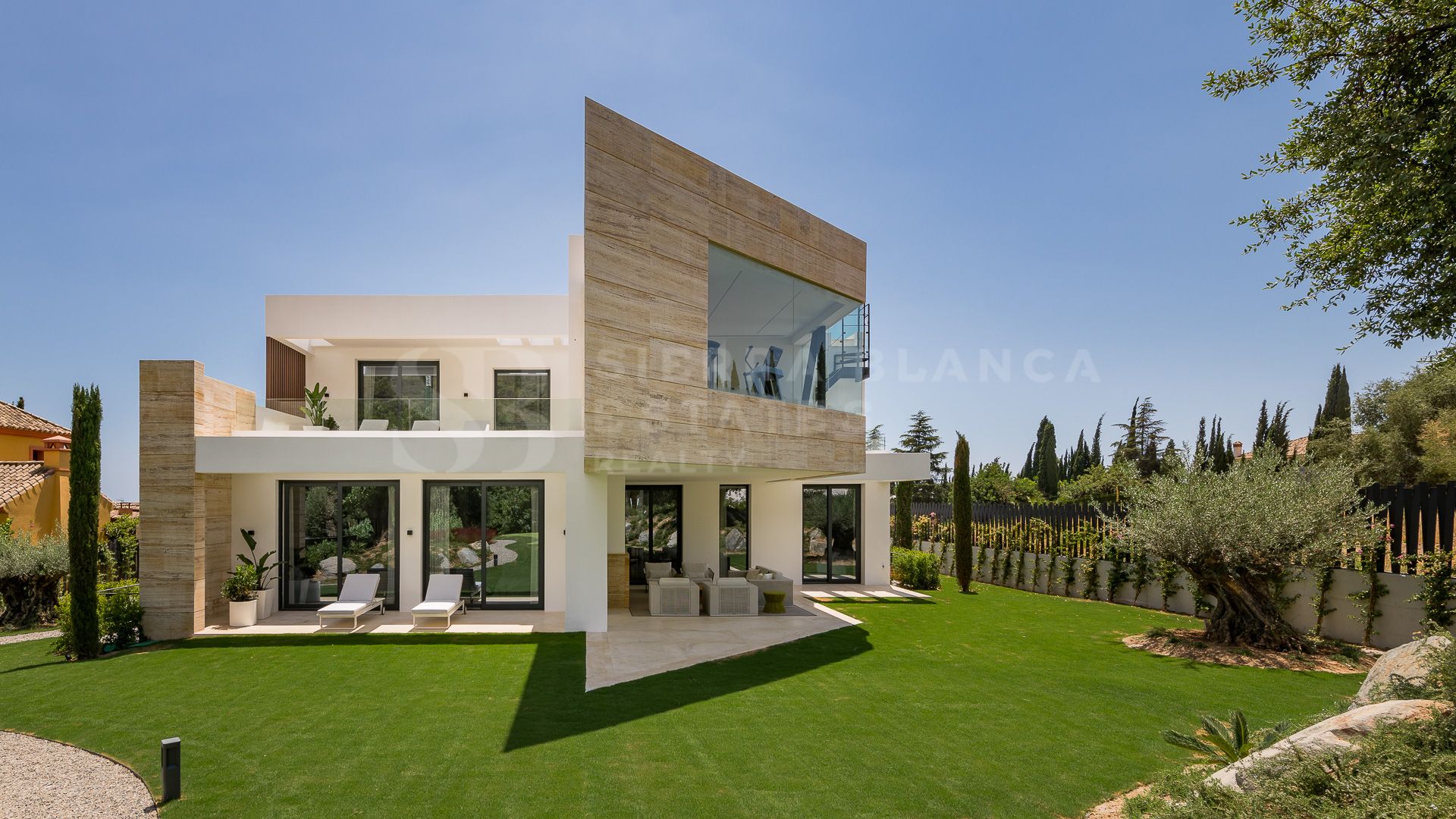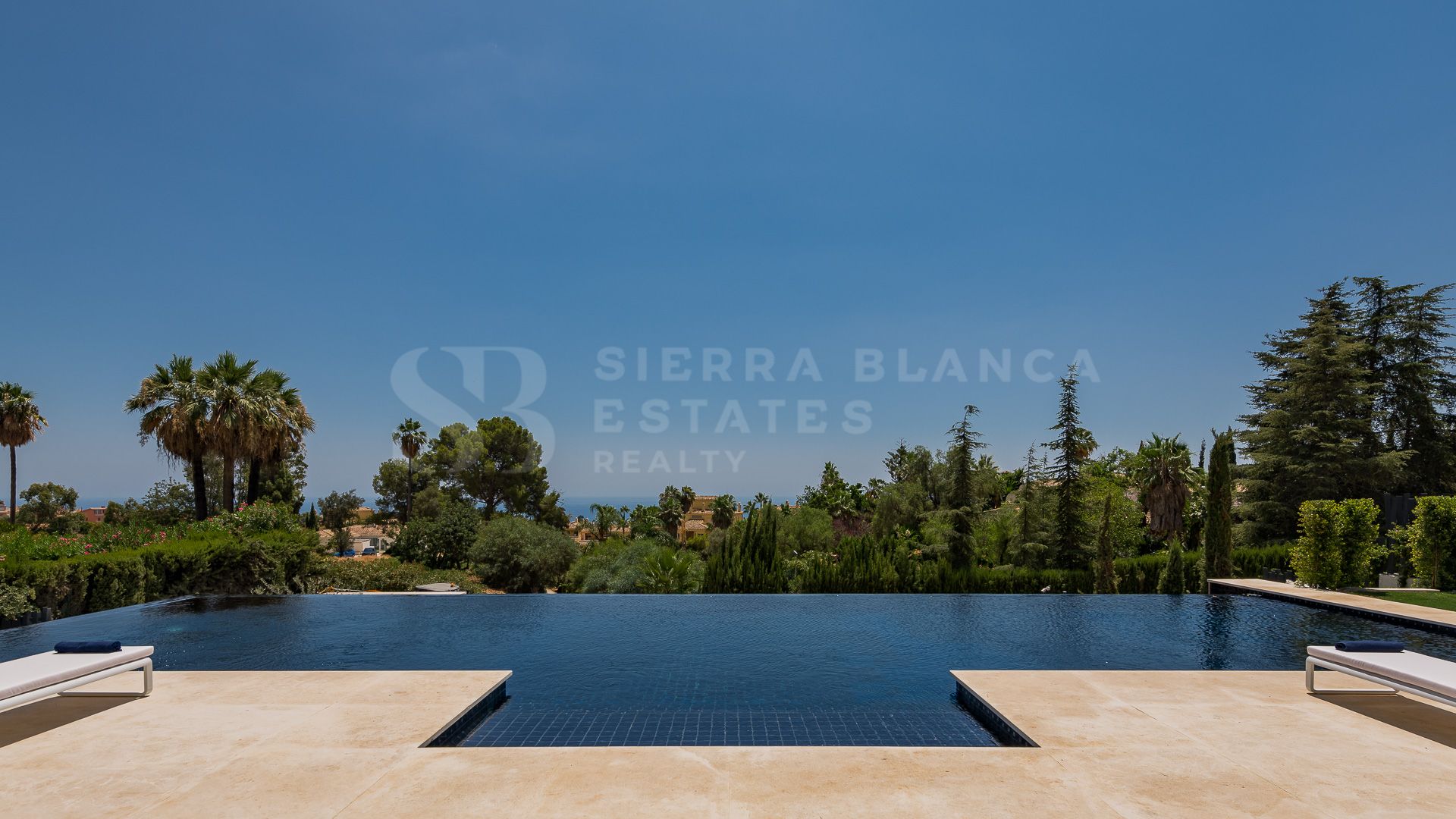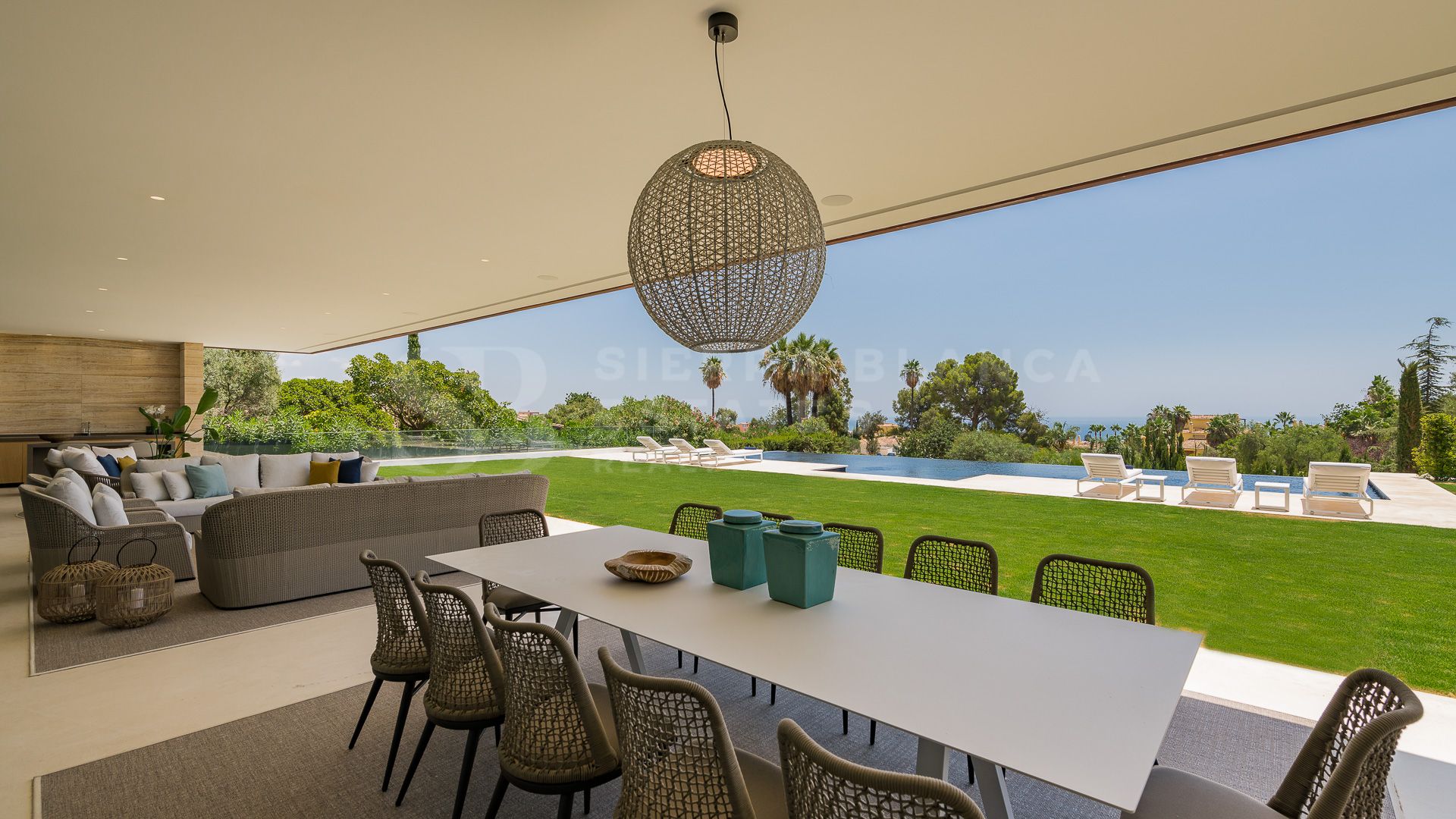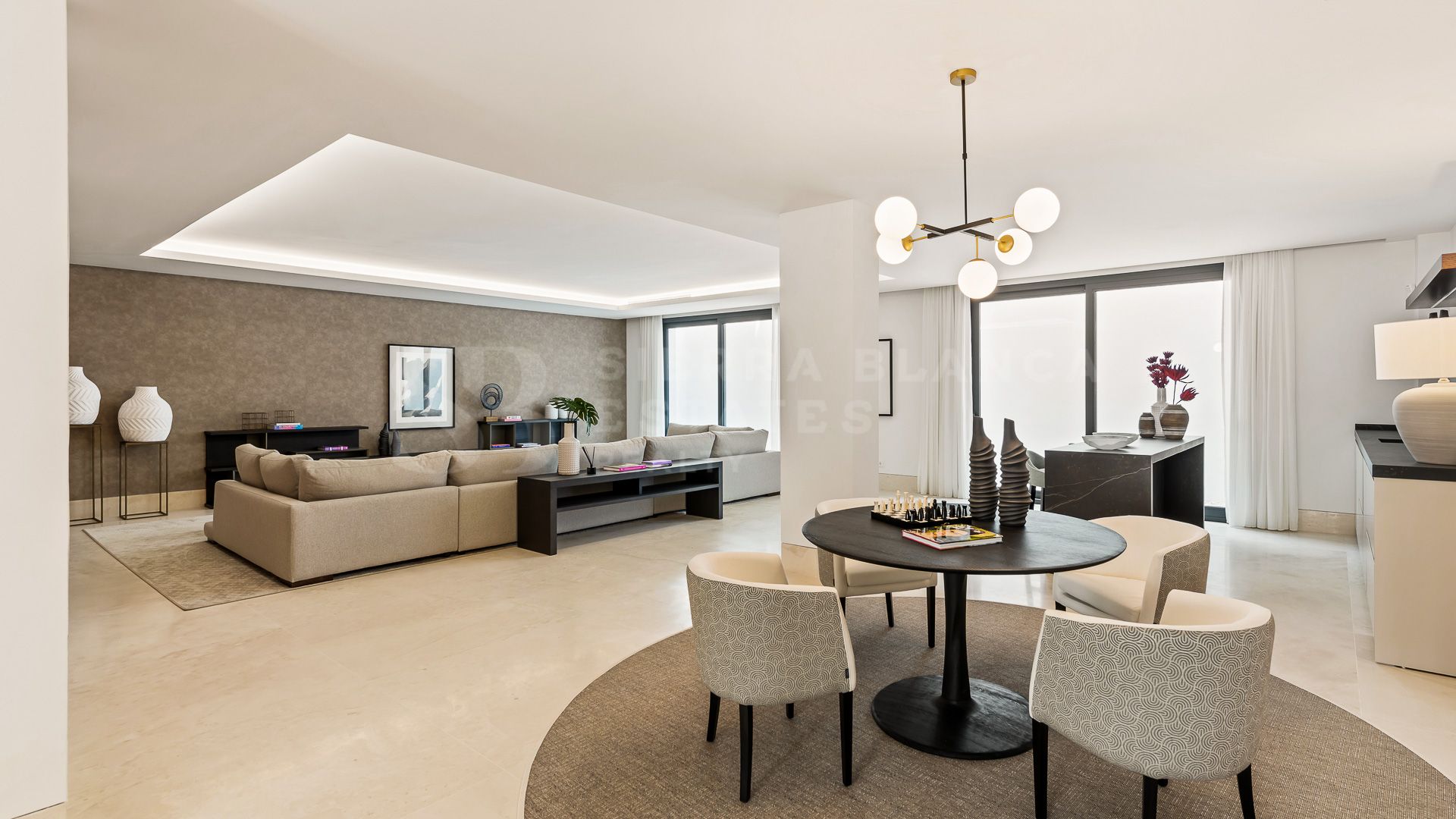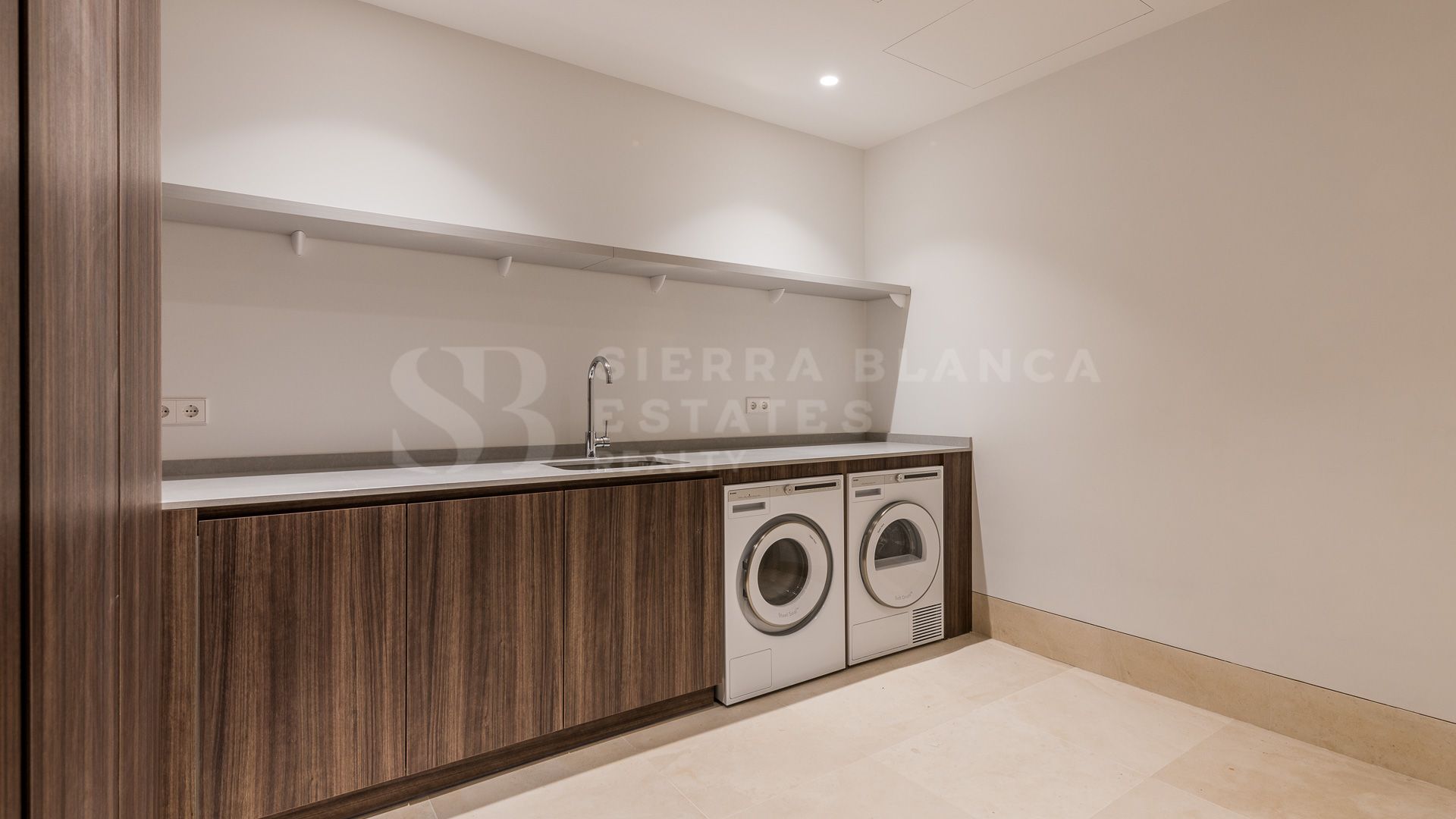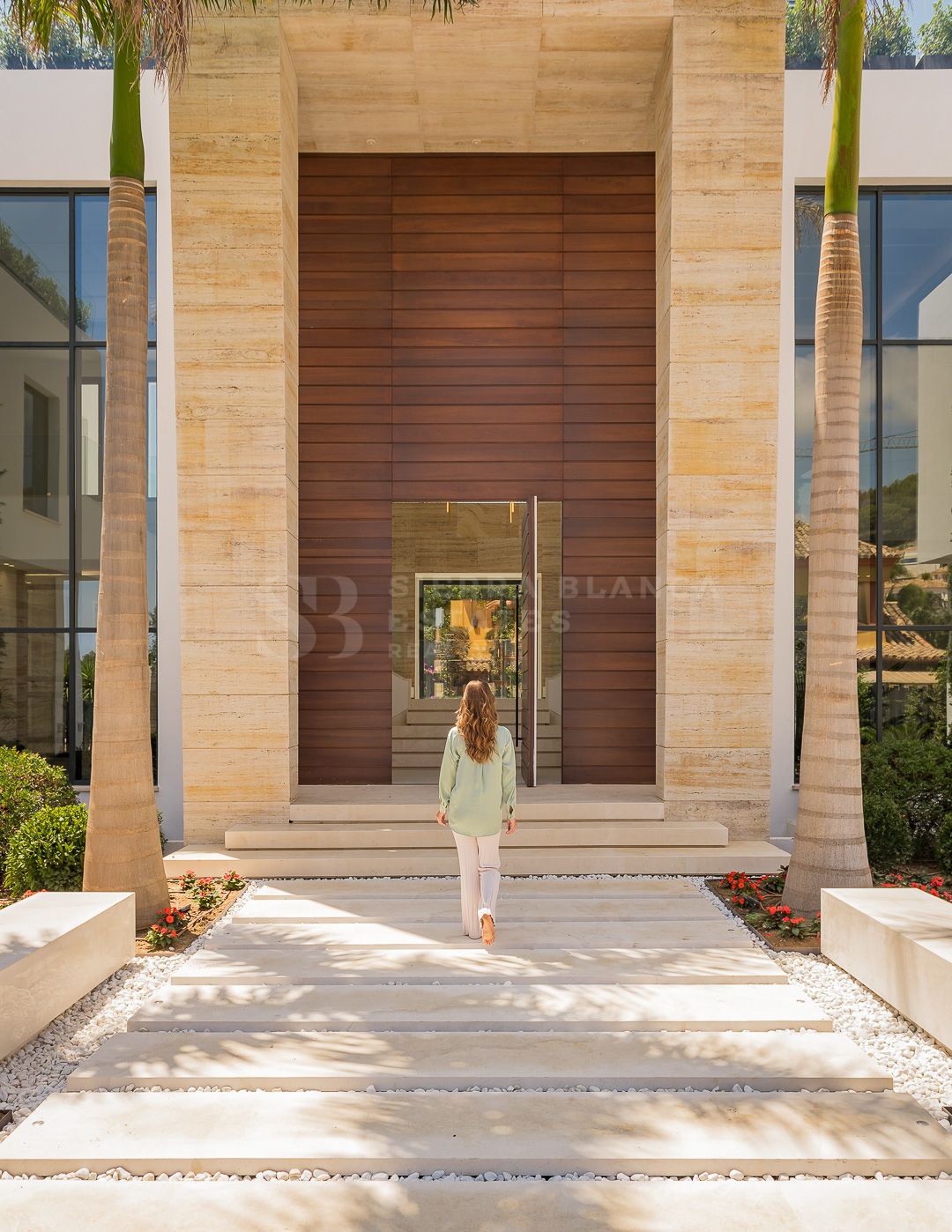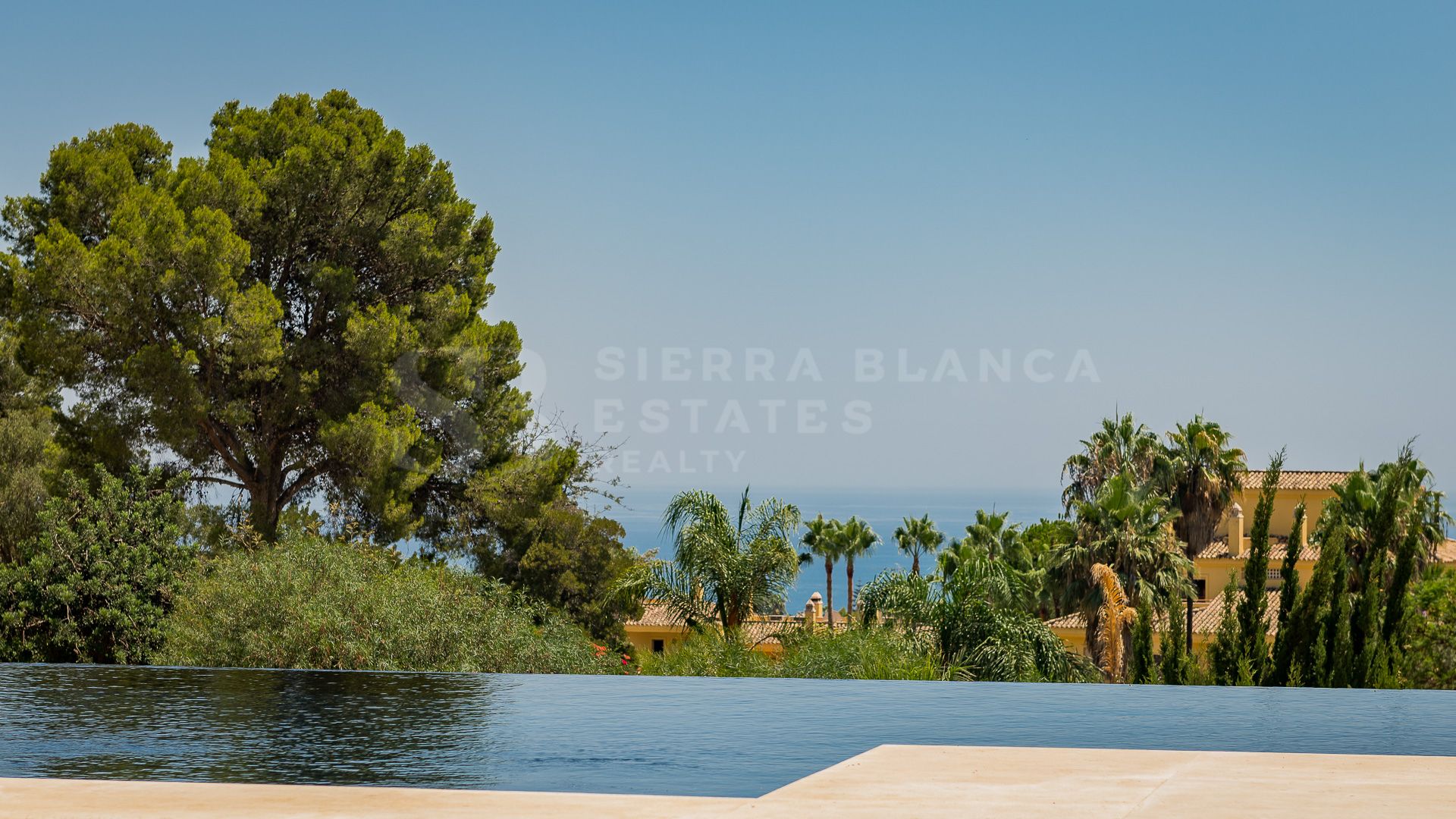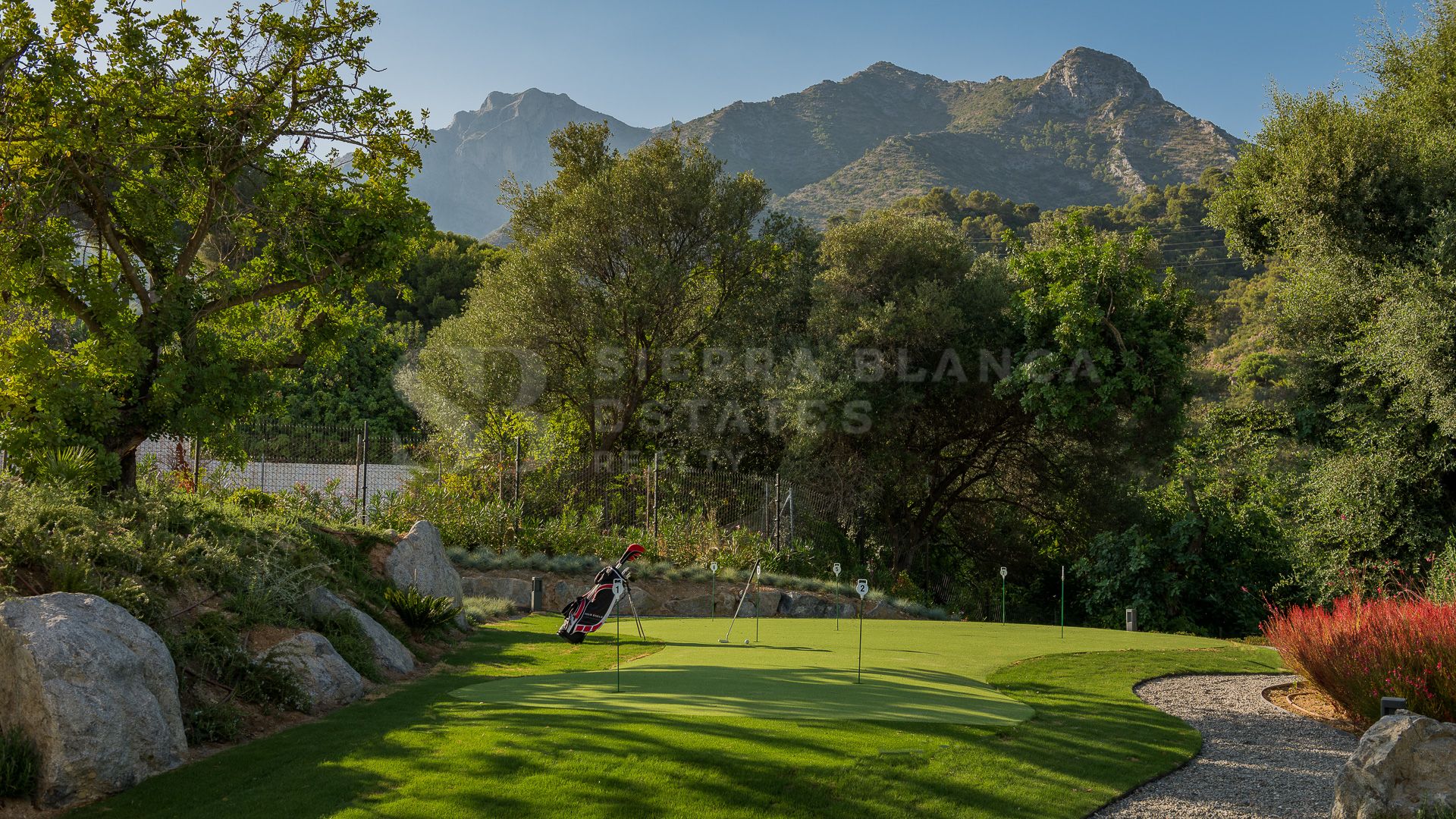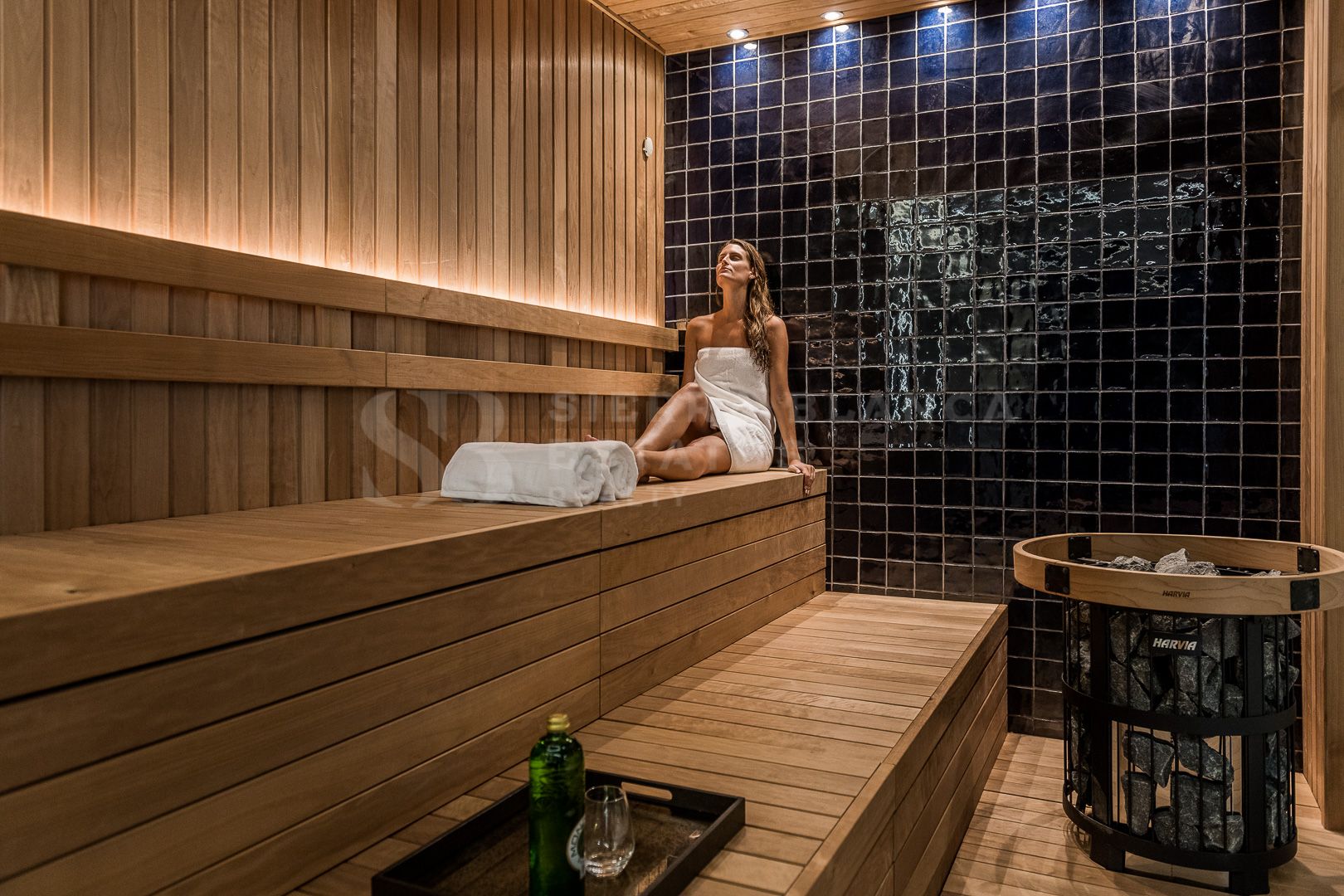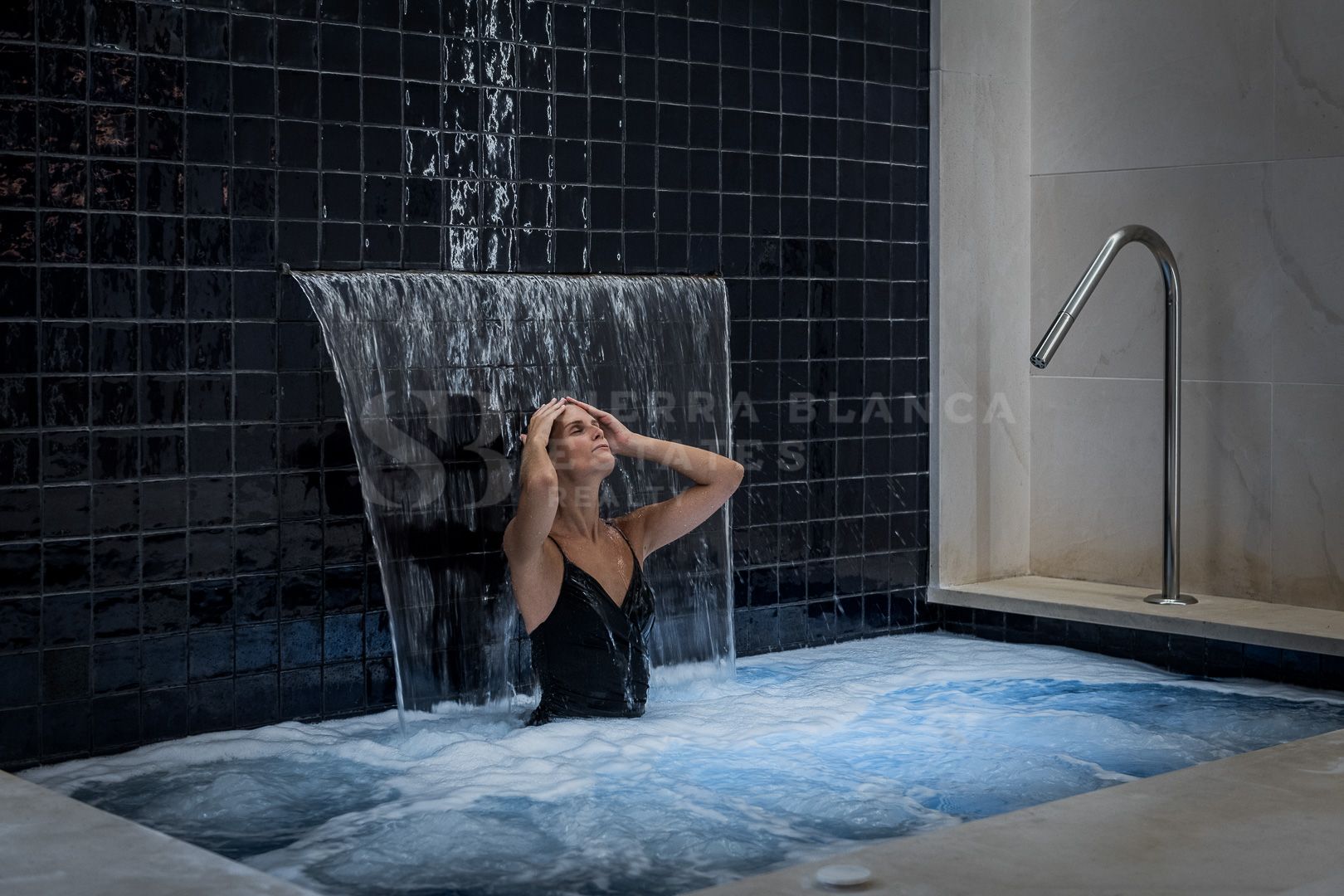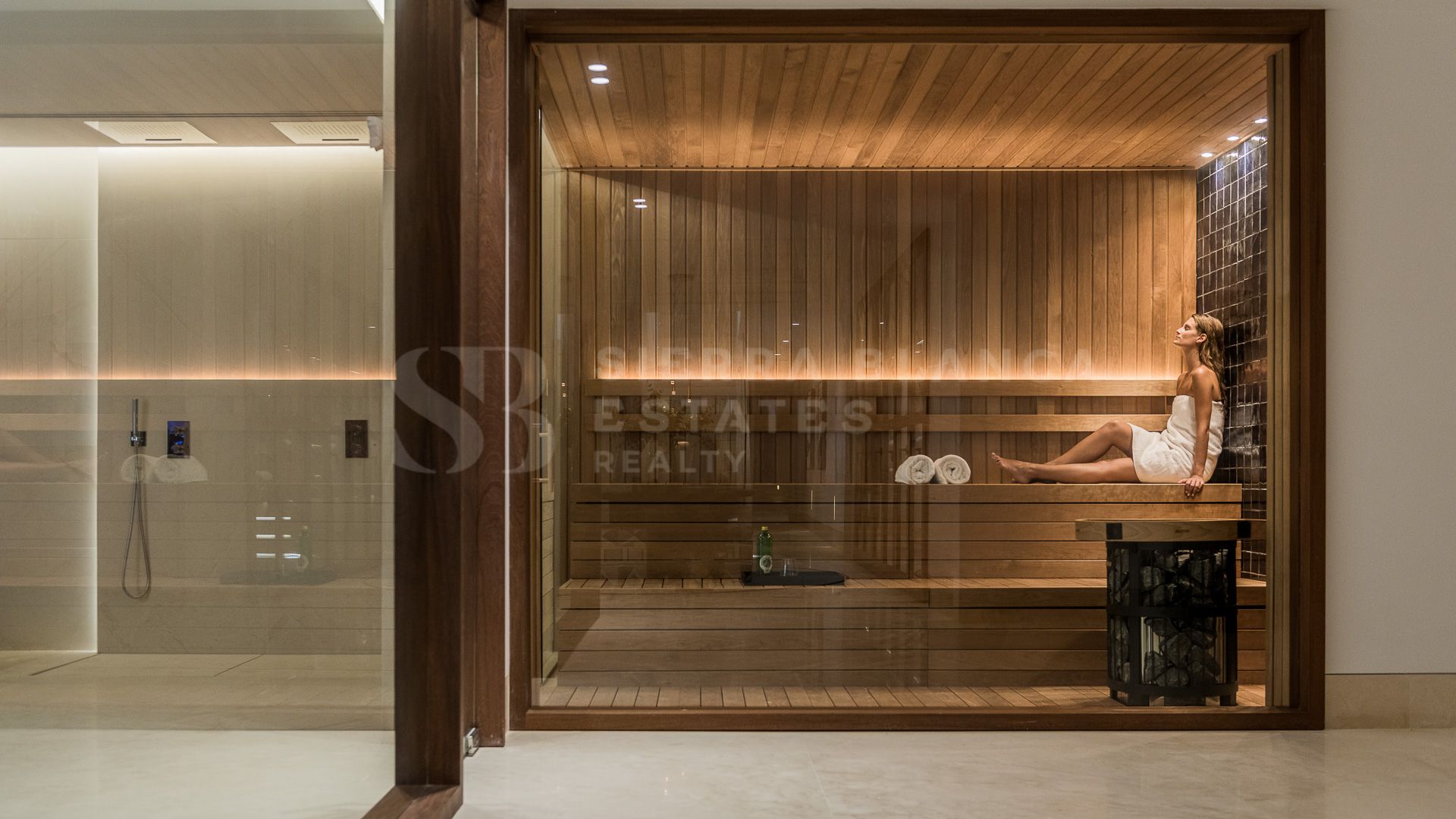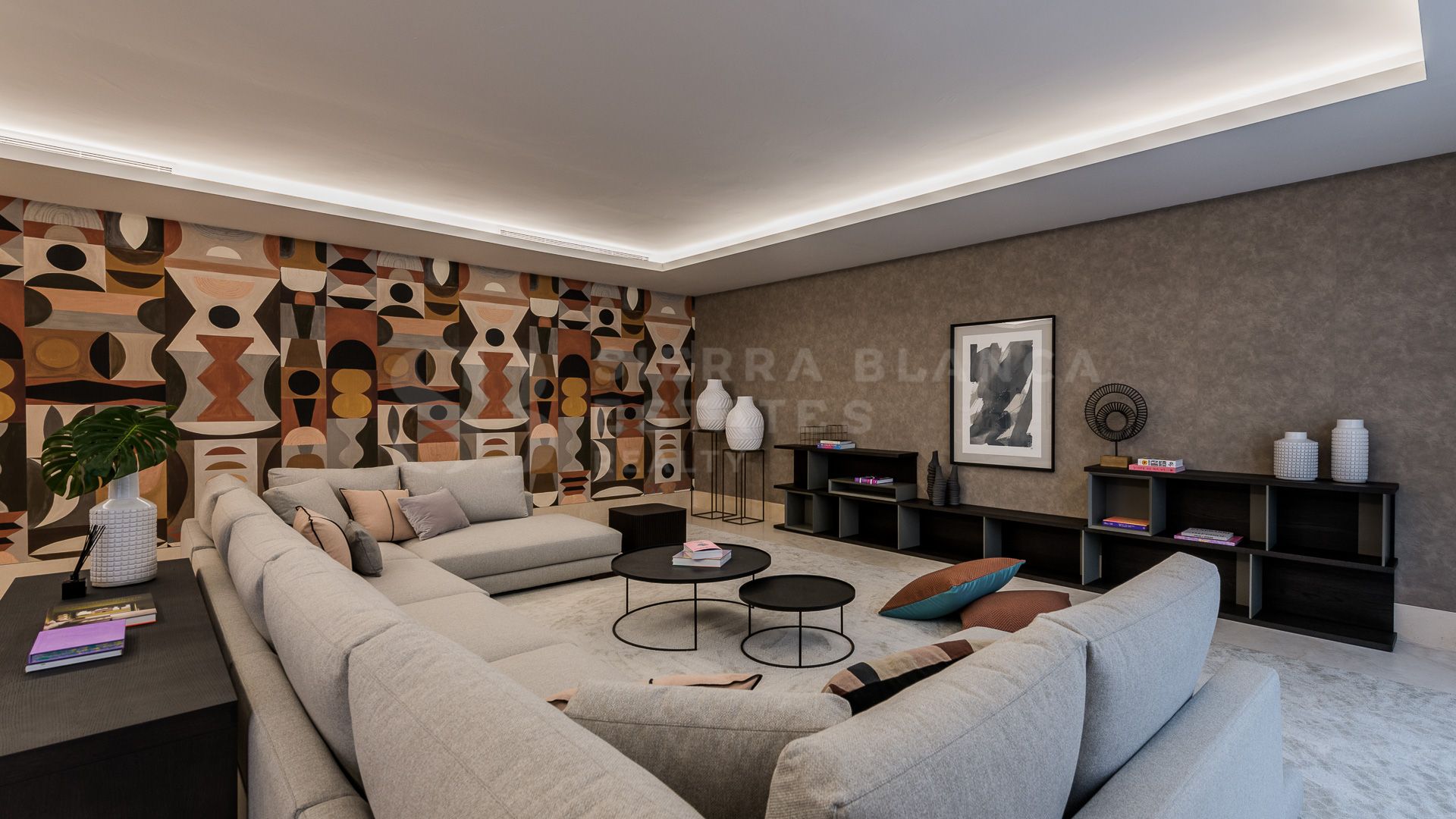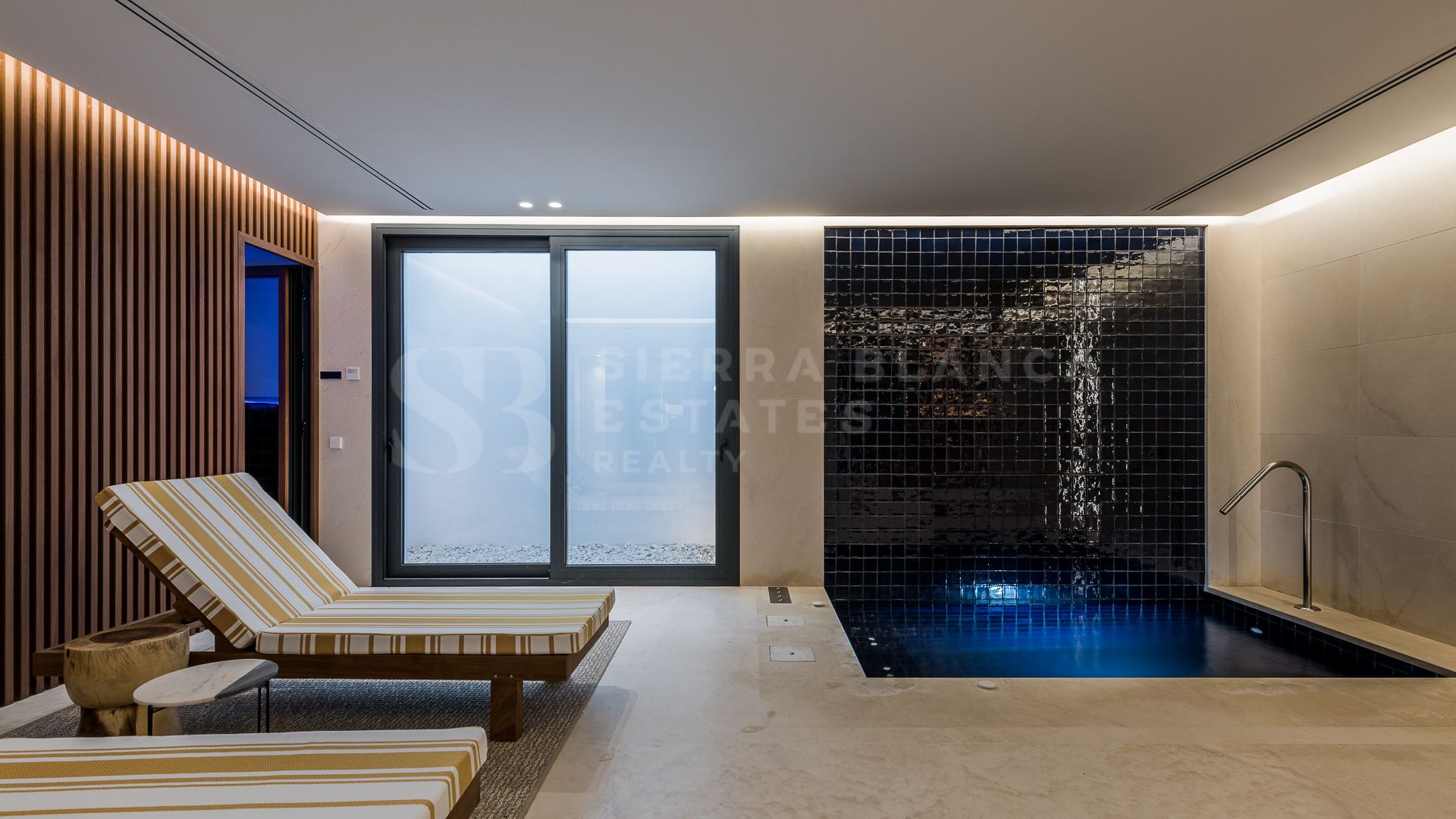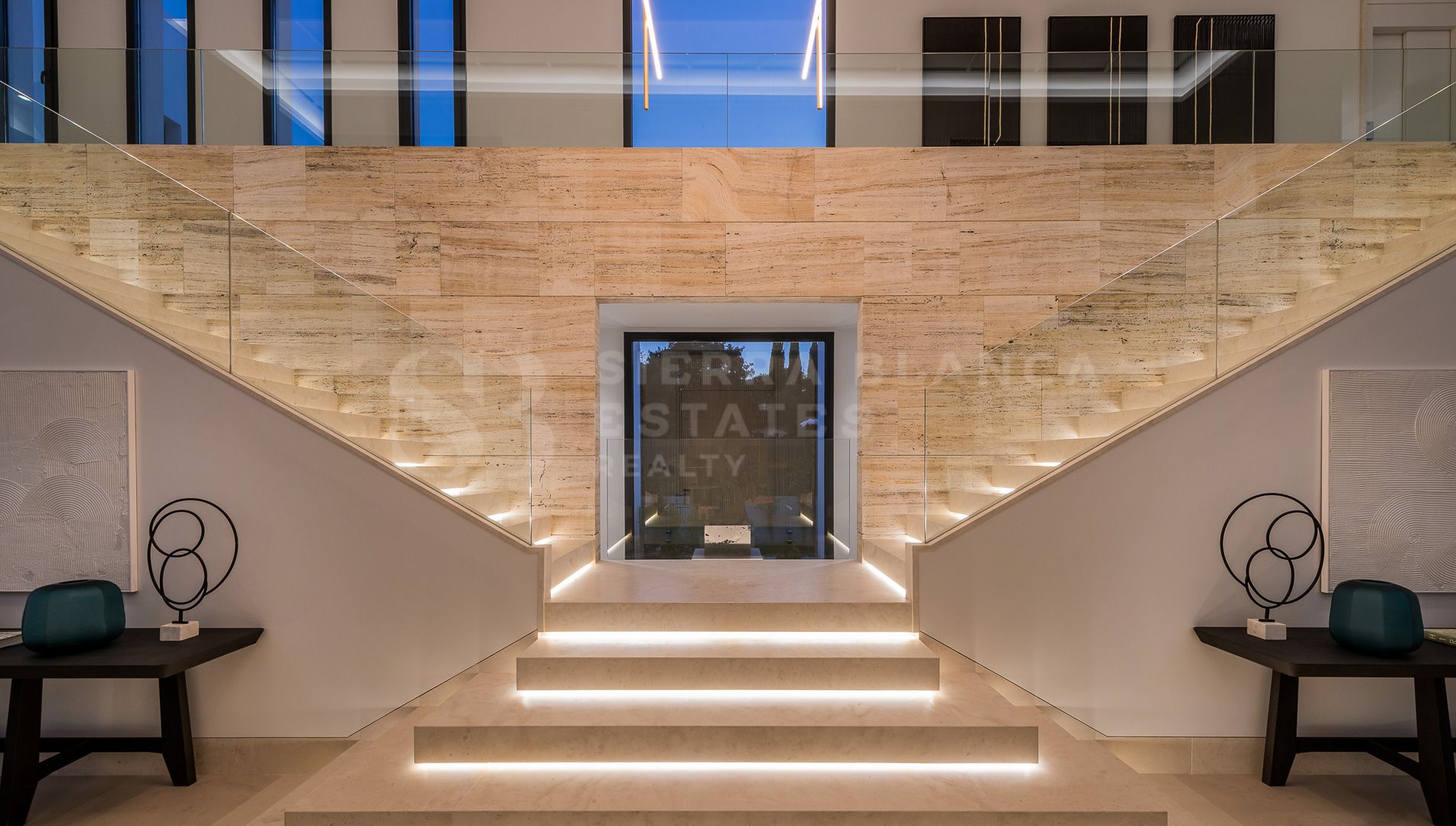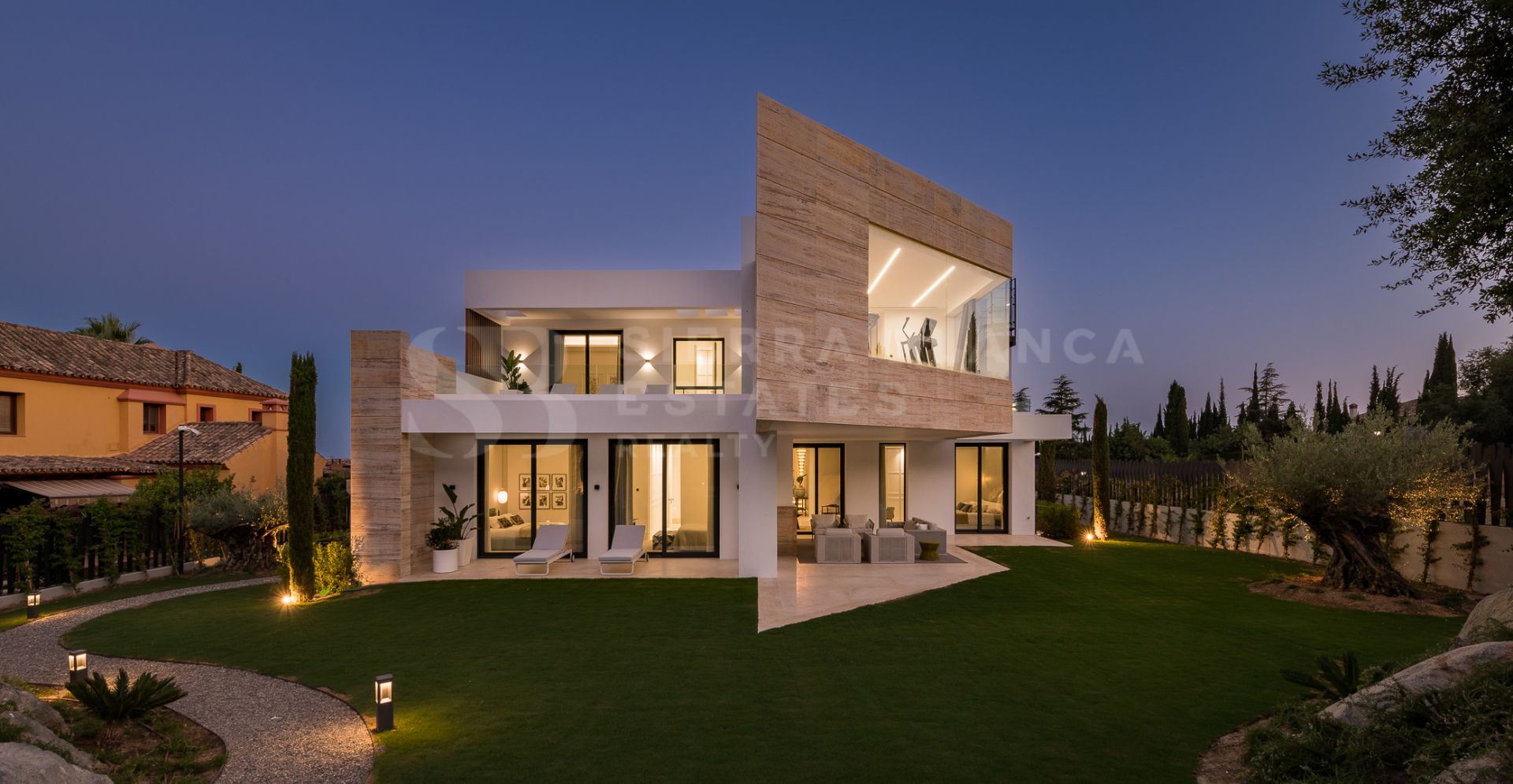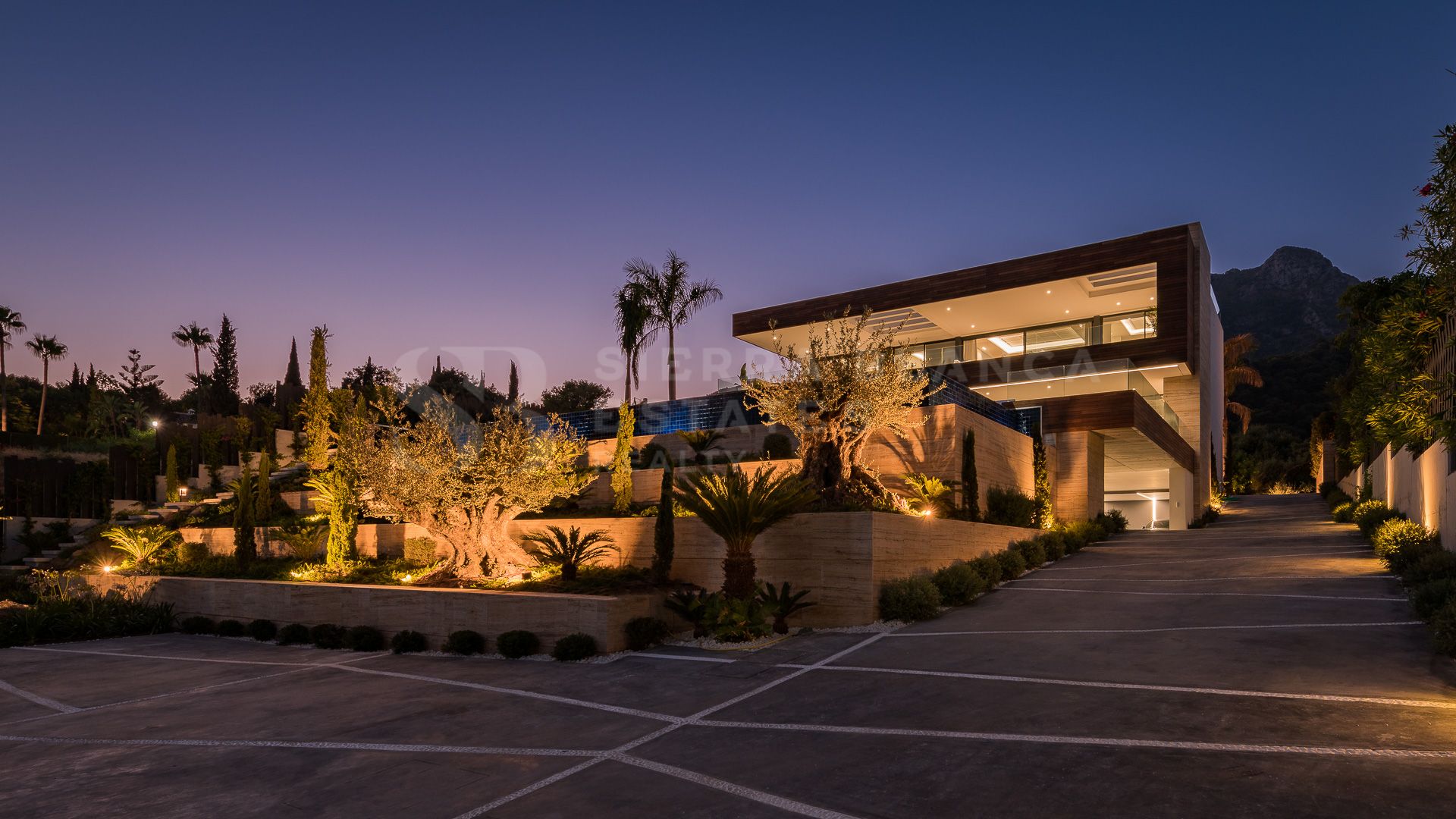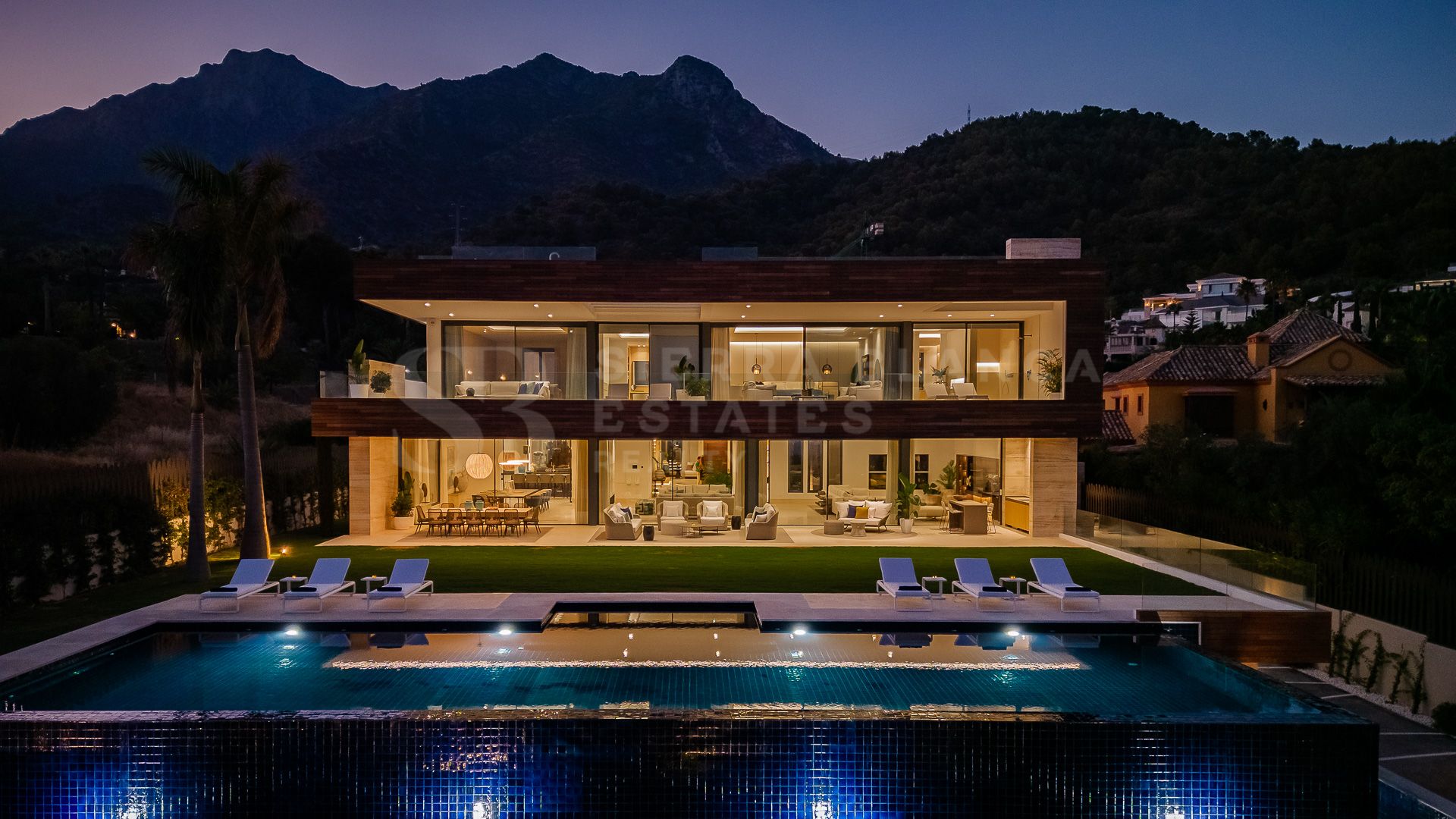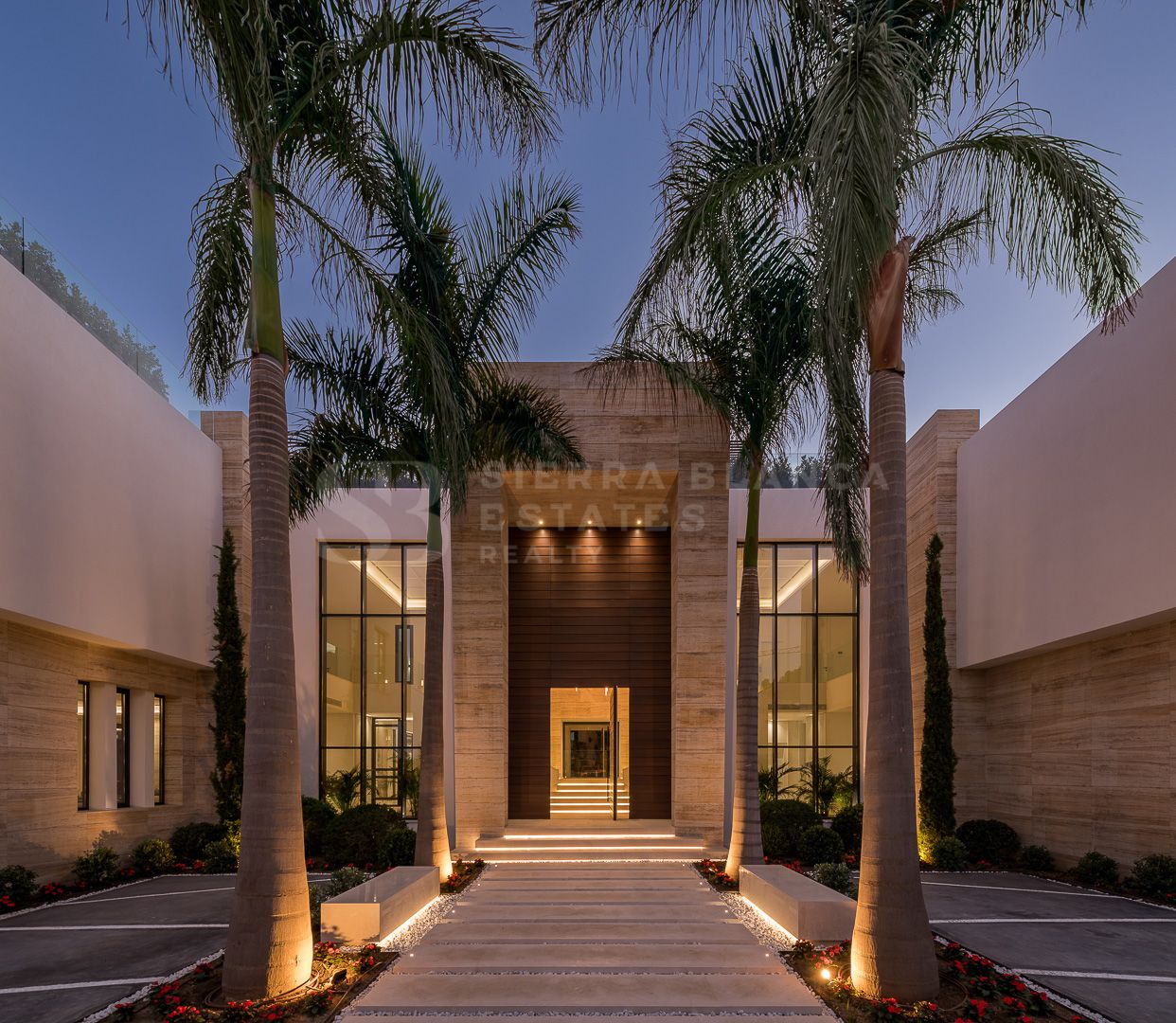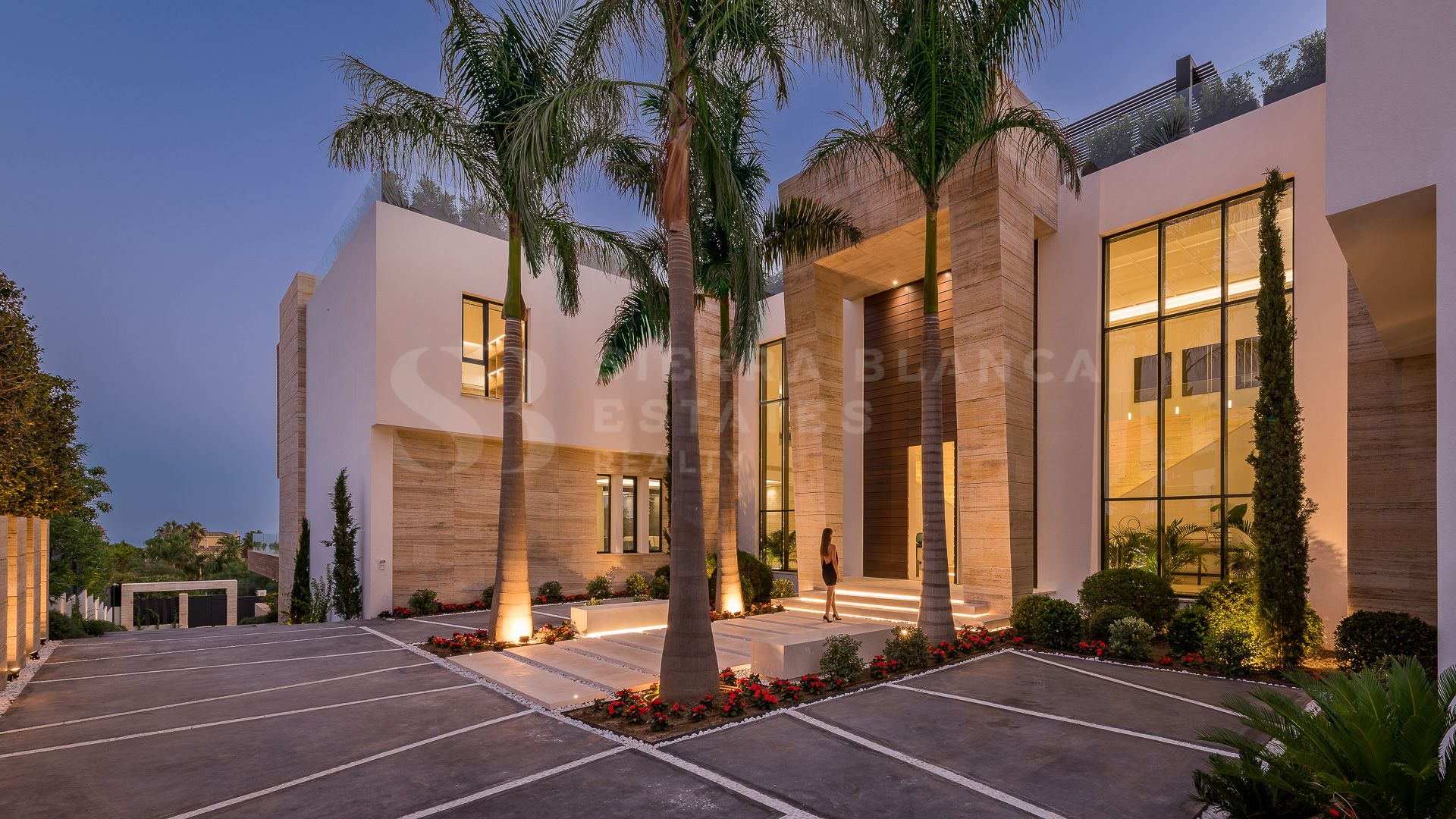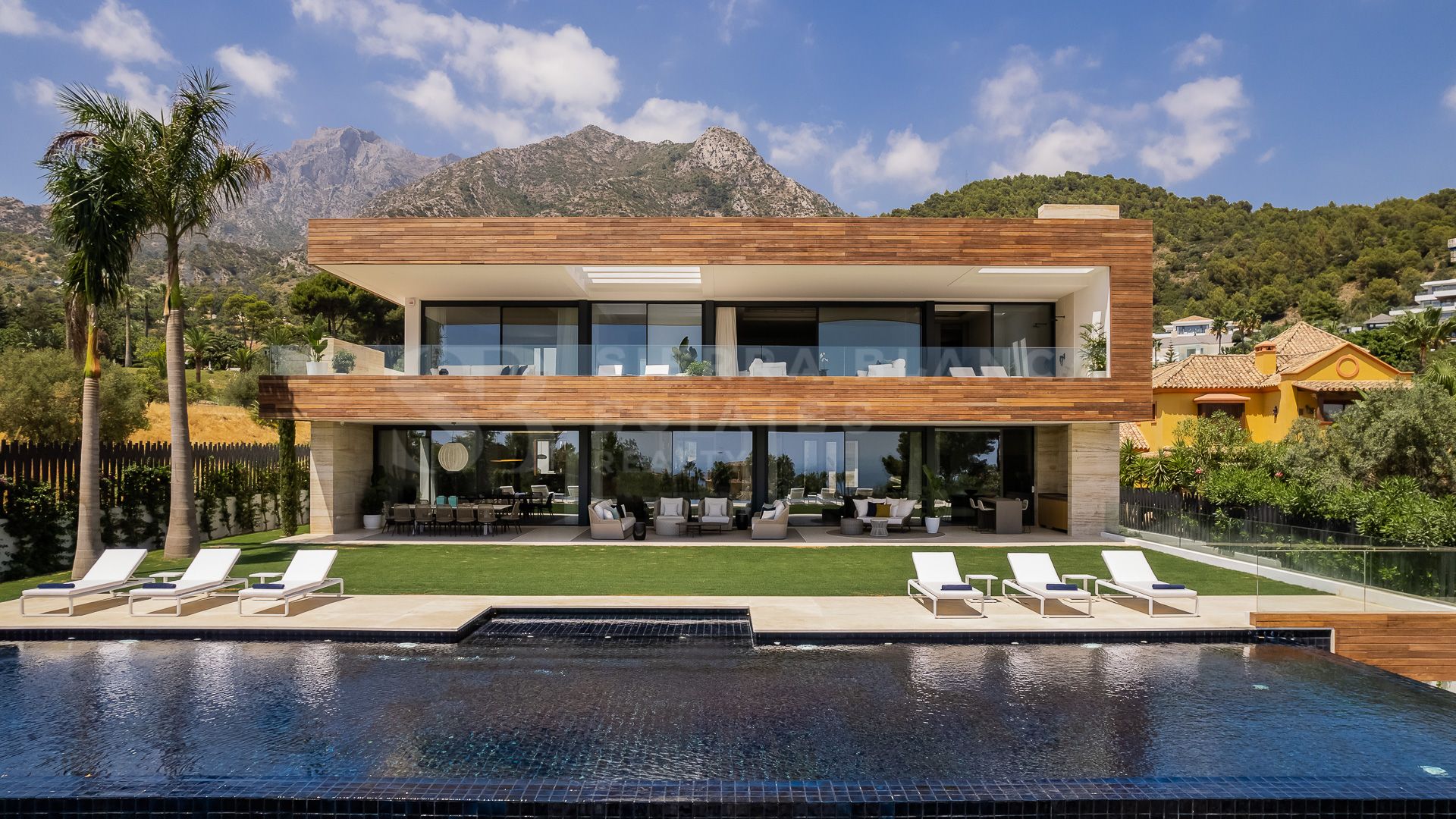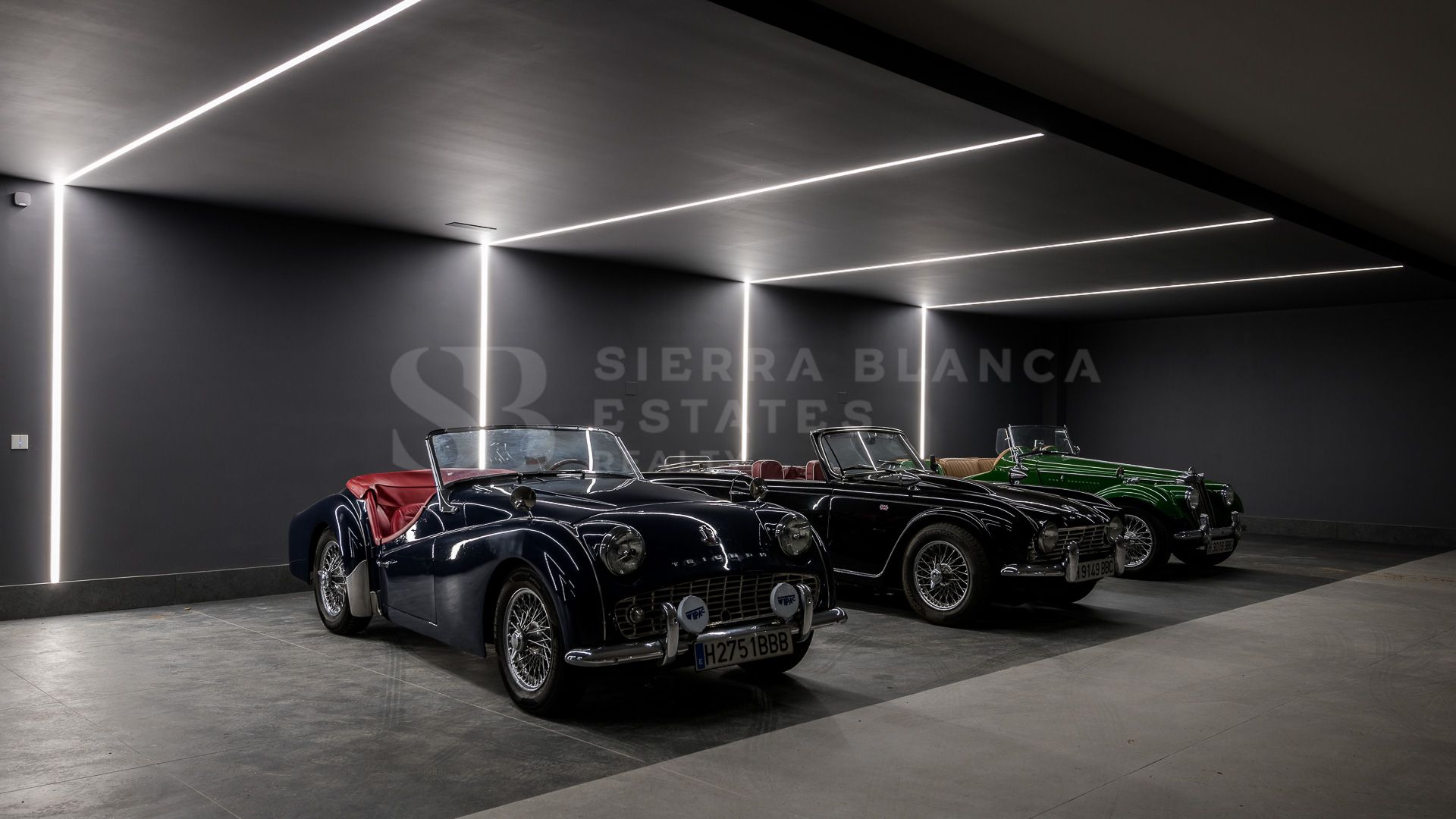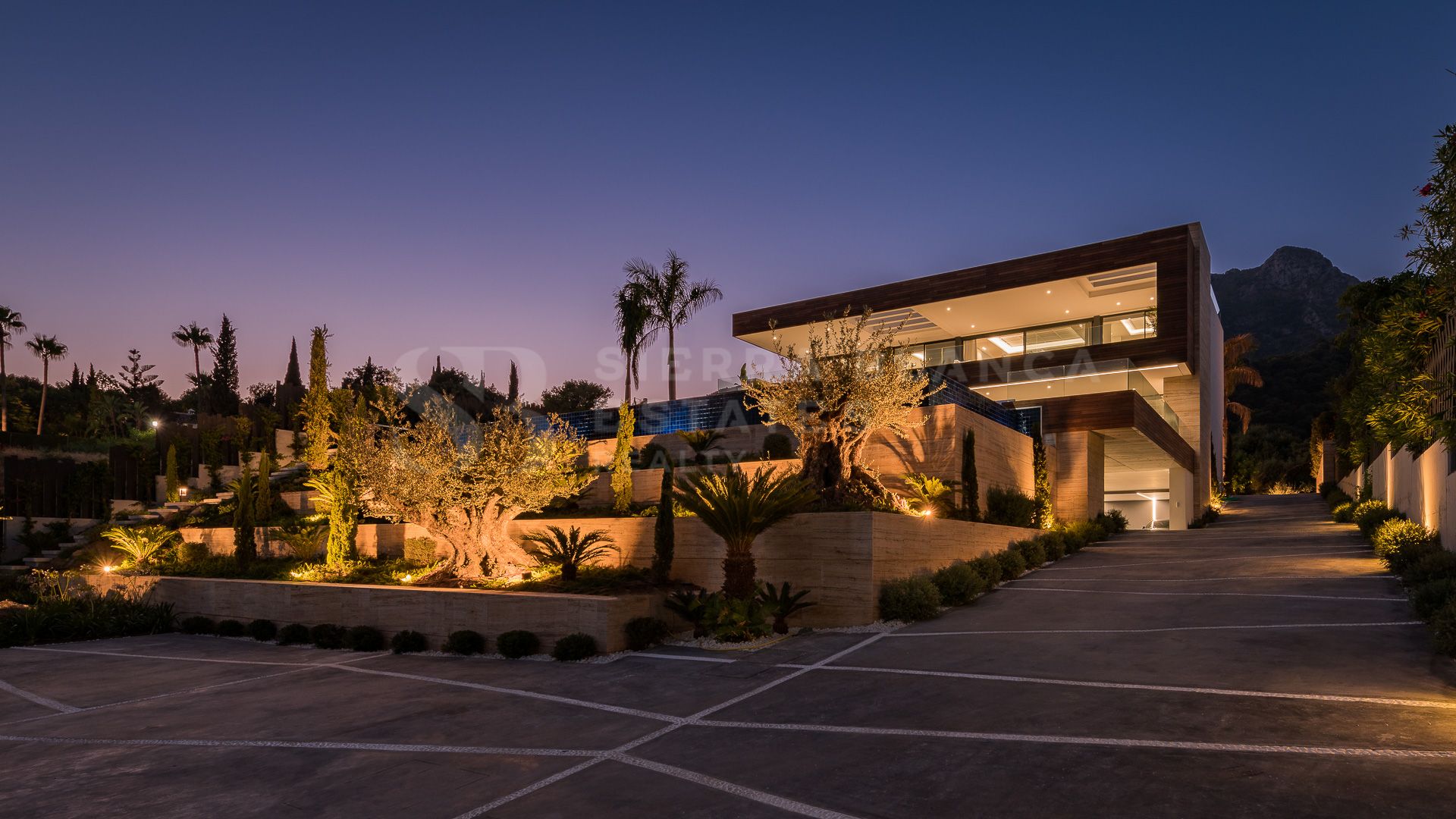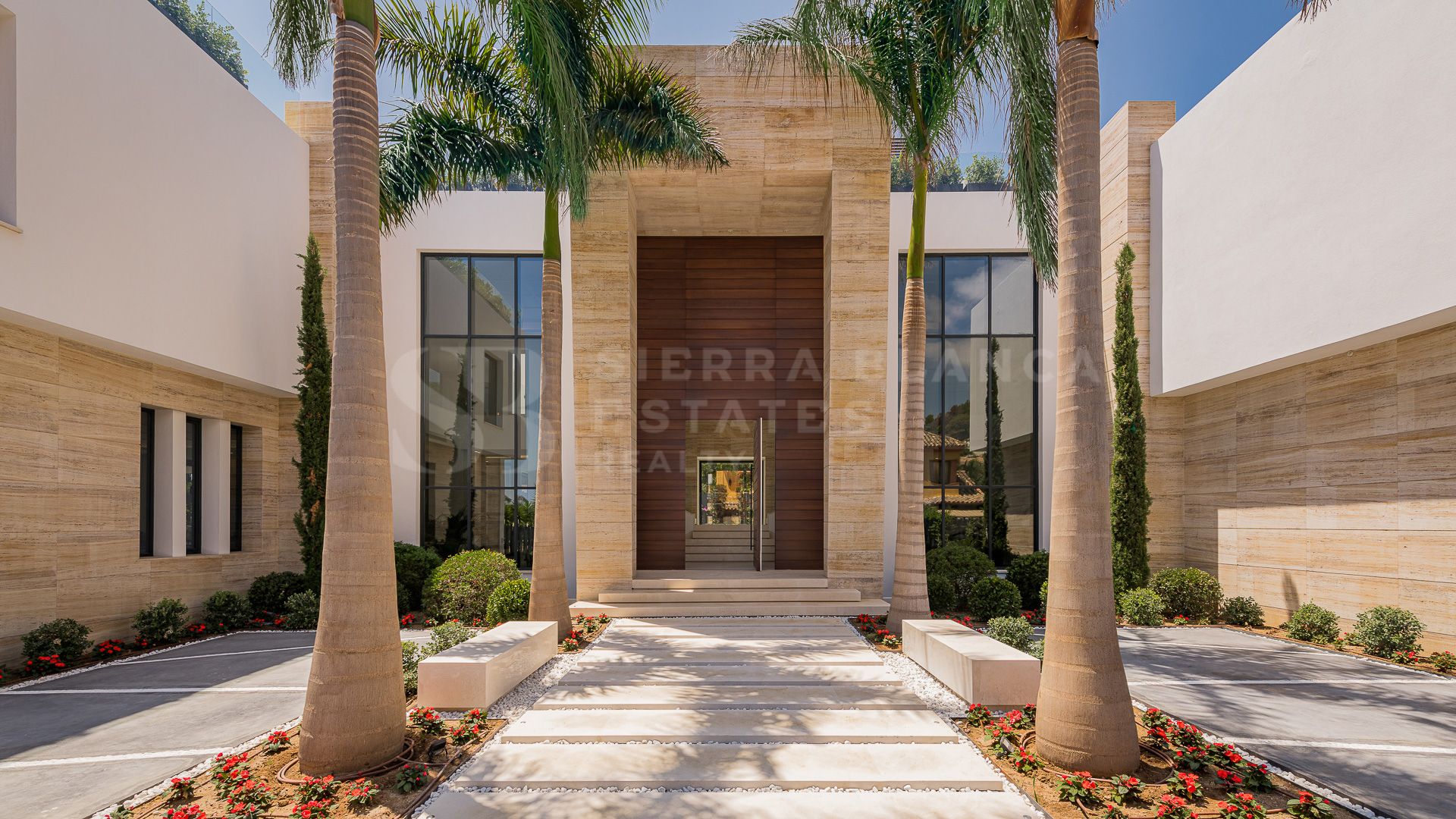 UNIQUE DESIGN MANSION AT CASCADA DE CAMOJÁN
The perfect mix of grandeur and intimacy. Clean volumes, enhanced by the use of different materials, create a game of shadows that inflict life to the villa.
Distinctive facades made of unique materials such as iroko wood and Travertine marble. An extraordinary architecture that encloses 1.598 sqm, surrounded by a majestic landscape garden and an infinity swimming pool with an integrated jacuzzi.
Life at the Villa is meant to eclipse your imagination and transport you to a realm of sheer greatness.
EXCELLENCE IN EVERY INTERIOR ROOM
Spectacular entrance with double height ceiling and symmetrical stairs that resemble marble floating steps with a glass railing. Natural marble flooring and white lacquered carpentry play an impeccable contrast with varnished oak wood details and black
lacquered aluminium carpentry.
Flawless luxurious bathrooms in natural marble and custom-finished dressing rooms in oak enhance the uniqueness of the bedrooms. Indirect light hidden in the detailed ceilings in the noble areas of the villa.
Similar Searches
by area
by type